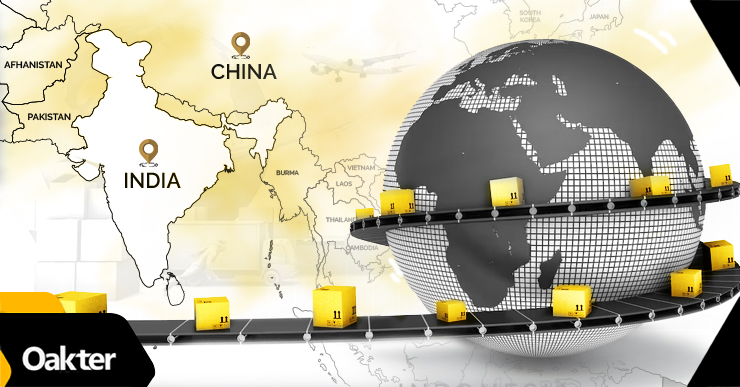 Why in Your China Plus One Strategy, India Should Be the First Choice?
Due to favourable manufacturing parameters and a robust business ecosystem, China, often known as the "World's factory," has been the focal point of international supply chains in recent years. It accounts for around 29% of global manufacturing (USD 4 trillion).
However, the consistent uptick in Chinese manufacturing's share in the global goods trade has recently diminished. The cause is linked to increased labour expenses, strict environmental regulations, compliance costs, and other difficulties.
The China Plus One strategy is a well-known method of expanding manufacturing operations outside China by establishing a second production base.
In this blog, we will examine why India should be the top option for businesses in the China Plus One strategy for several reasons.
What is China Plus One Strategy?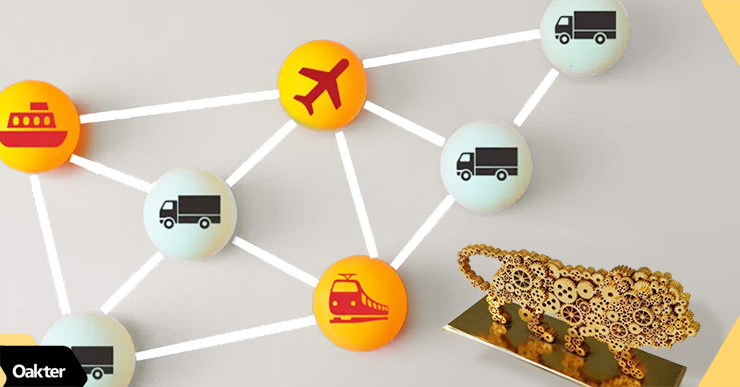 The trend of supply chain diversification began in 2017 because China's strict environmental regulations caused output reductions throughout the winter.
This was followed by shifting geopolitics, a trade war, and the inclination of multinational corporations/MNCs to de-risk their supply chains. COVID-19 accelerated this strategy's acceptance.
This tendency now appears to be fundamental and enduring. This trend is known as China Plus One Strategy.
It is a business tactic that encourages businesses to diversify their production and sourcing outside of China to lessen their reliance on China for their supply chain requirements.
In this blog, we will explore how India is preparing the stage for building long-term capability to become the pivot of China Plus One strategy.
Why in China Plus One Strategy, India Should Be the First Choice?
The present US-China trade war has brought to light the dangers of focusing production in one place, prompting companies to look for alternative areas to diversify their supply chains. In this regard, India offers companies a fantastic chance to reduce risks by diversifying them.
Many think India may employ the diversification plan to become an economically powerful country since it has a strategic advantage. With a stable democratic government, a robust legal system, and a well-established regulatory framework, to pursue the China Plus One strategy, India should be a top contender.
Here's how India gears up to be the next manufacturing hub catering to the global market:
1. Growing Workforce
India has a vast, growing labour force. Its large pool of prospective workers makes it a desirable site for manufacturing and gives industrial firms a competitive advantage.
Additionally, with a median age of roughly 27 years, India's labour force is quite youthful, meaning that many individuals join the workforce each year. This allows businesses to access an expanding talent pool that might promote productivity and creativity in the manufacturing industry.
There are several prominent engineering educational institutes, such as the Indian Institutes of Technology (IITs), that annually generate highly qualified engineers. The country's manufacturing and technology sectors, particularly, are in great demand for these engineers.
2. Several Constructive GoI Initiatives
Make in India
Aligning itself with China Plus One strategy, the Indian government has implemented several initiatives to boost manufacturing in the country. For example, the "Make in India" program offers financial incentives to businesses building factories there.
By 2025, the program seeks to raise manufacturing's contribution to the GDP to 25% while also adding 100 million new jobs to the industry.
PM Gati Shakti 
To facilitate commodities flow throughout the nation, the Indian government has pushed forward the PM Gati Shakti project that aims to prompt multi-modal connectivity across the country.
To simplify and ease the conducting of business in India, the government has implemented several efforts, such as streamlining processes, reducing corruption and red tape, and easing laws.
Push for SEZs
In the context of the China Plus One strategy, The government has established several special economic zones (SEZs) nationwide to attract international investment and encourage exports.
Start-up India
The government started the Start-up India project to encourage innovation and entrepreneurship in the manufacturing industry. The program provides start-ups various benefits and assistance, including cash, mentoring, and incubator space.
Skill India
To offer training and initiatives for skill development to workers across industries, the government developed Skill India. The initiative is poised to cater to the demands of China Plus One strategy and seeks to raise worker quality and competitiveness in the international market.
3. Adoption of Digital Technologies
The worldwide information technology and IT-enabled services sector's outsourcing powerhouse in India. Indian firms like TCS, Infosys, and Wipro have developed into industry leaders worldwide.
China has historically been the market leader in manufacturing, which has remained static. Due to Chinese disinvestment, giants like Apple, OnePlus, Hyundai, and BMW have established manufacturing facilities in India. The Make In India initiative also advertises India as a desirable investment location.
India has priortised digital technologies development like the Internet of Things (IoT), crucial to IoT devices' production in India. Initiatives such as the National Digital Communications Policy and the Digital India program encourage digital technologies development in the nation.
These initiatives, in line with China Plus One strategy, seek to make all residents broadband-connected and foster an environment conducive to designing and producing high-tech goods like IoT devices.
Final Thoughts
In the context of the China Plus One strategy, India offers a considerable benefit for companies wishing to diversify their manufacturing operations.
Evidently, India is a compelling alternative to China for businesses looking to diversify their manufacturing operations due to its sizable and expanding workforce, hospitable business climate, concentration on digital technology, and reservoir of technical expertise.
Oakter is a leading Original Design Manufacturer (ODM) based in India, enabling access to the expertise of manufacturing experts, retaining low manufacturing costs, and getting the best products for your customers. We also ship 500k+ products every month.
To know more, talk to our team today!