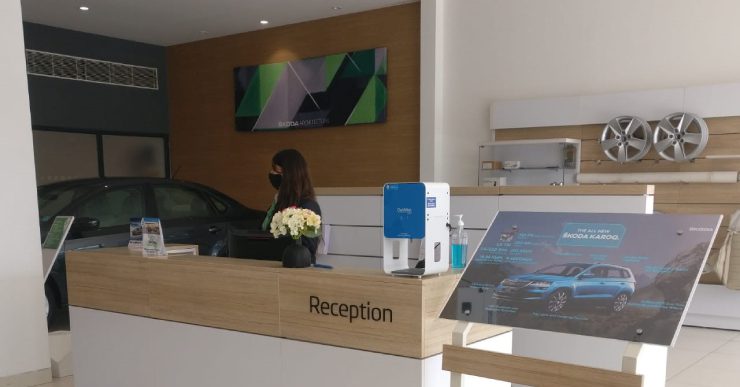 Affordable Touchless Hand Sanitizer Dispensers: How Are They Helping Businesses Reopen with Confidence?
The Ministry of Home Affairs has announced 'Unlock 5.0', a less stringent version of all the previous protocols issued during this pandemic. This means people can now do a lot of things that they did before the pandemic, but with the danger of coronavirus still at large. Unlock 5.0 gives the lockdown and the pandemic life into a whole new perspective.
Although the desire to go back to the pre-COVID life is constant, the risks of doing so are overwhelming. Just a sanitizer bottle in your bag or pocket won't be enough to save you from all the possibilities of catching the coronavirus. Not to forget the 840,000 germs you expose yourself on an average every 30 minutes. This calls for an affordable touchless hand sanitizer dispenser to protect you from these deadly germs.
How are affordable touchless sanitizer dispensers helping businesses reopen with confidence?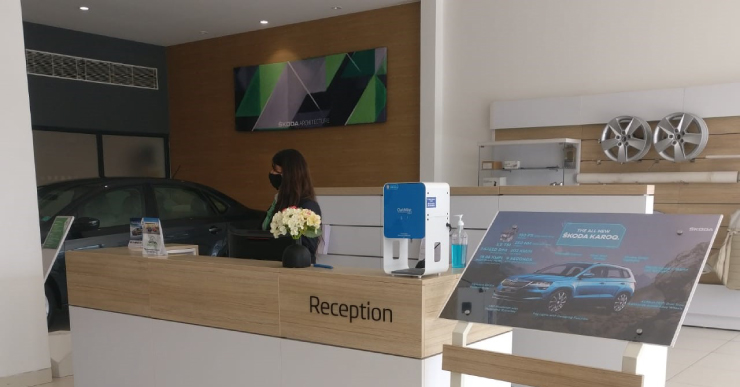 After a long period of lockdown, the Home Minister's office has finally issued a simpler set of guidelines for its people. Many states across the country have already announced the protocols and newly laid guidelines for this unlock. While containment zones will remain under lockdown throughout, commercial spaces like shopping malls, movie theatres, and restaurants can reopen their gates. However, they are to adhere to the Standard Operating Protocols or SOPs strictly. This includes the 50% capacity rules, social distancing, compulsory wearing masks, and effective hand sanitization frequently.
Sanitizers have been a blessing during the trying times of this pandemic. From using them frequently to disinfect ourselves to sanitizing any object we come into contact with, they've helped kill harmful germs. But with the opening of public spaces, using sanitizer everywhere we go is difficult. It is also dangerous as you don't know if the other people present in the room have also been just as conscious about the safety precautions as you have.
https://www.instagram.com/p/CFGsVxEpRDv/
Standard sanitizer dispensers have contributed to the fight to prevent the spread of the virus, but these can also become sources of cross-contamination. These dispensers found in offices and other public places need the use of your hands or feet to release the sanitizer. This process, in turn, allows germs to settle on the sanitizer dispenser itself. There is also a lot of wastage of the sanitizer below the dispenser that makes it economically difficult for the business owners.
OakMist sanitizer dispenser, developed by the Defence Research and Development Organization (DRDO) in association with Oakter has become a game-changer in the field of sanitizers and their use. A Made in India product, OakMist is an automatic and affordable touchless hand sanitizer dispenser. It not only provides effective usage with ample protection but also a perfect partner to guide businesses reopen and follow safety protocols.
Benefits of using touchless hand sanitizer dispensers
1. Helps in avoiding long queues
Waiting in a queue in crowded places is irritating and dangerous. In the quest to avoid gathering, queues outside shops and institutions will increase. It'd be worse if you have to wait to use the sanitizer as well. A touchless sanitizer dispenser is effective in dispersing a set amount of sanitizer onto your hands without any delay. OakMist sanitizer dispenser uses a mist-based formula that quickly covers entire palms and effectively kills germs.
2. Prevents spread of germs through the dispenser itself
Numerous people come into contact with a sanitizer dispenser attached at the entrance of any public place. Touching the same material could lead to further spread of the virus. A touchless hand sanitizer dispenser solves this issue just by its basic design, keeping you safe from any germs that might come in contact with you.
3. Efficient compared to standard dispenser models
The horde of sanitizer refills and packs that a business purchase for daily use is much more than what comes into use. A lot of the sanitizer gets wasted due to misuse or difficulty in usage. The dispenser could work inefficiently, often releasing more than the required amount of sanitizer needed. At homes and even small offices, the difference isn't much. But when it comes to schools, shopping malls, and other public spaces that attract a larger crowd, the expense is too much. OakMist sanitizer dispenser by Oakter is designed in such a way that a set amount of sanitizer is dispersed in a misty formula. This prevents wastage and kills germs as well.
4. Affordable
A single unit of the sanitizer dispenser is economically viable and is a one-time investment. It functions on electricity and also dispenses the sanitizer in the form of a mist which reduces the amount of sanitizer used for a single use. The OakMist sanitizer dispenser also comes with a one year warranty to solve any issue one may come across.
5. Easy transportation
As it runs on electricity, a touchless hand sanitizer dispenser can be used anywhere with a plug and socket. The body of an OakMist dispenser is made of premium quality plastic which makes it very light. Its structure allows using it on a tabletop or mounting it on a wall.
https://www.instagram.com/p/CFv3p6KneQF/
It is approved by DRDO and is one of the best commercial hand sanitizer dispensers available in the market today, which has found its usage nationwide. It is being used at airports, many private and government offices, banks, shopping malls, temples, hospitals, and even at the offices of our honourable ministers.
With the use of an affordable touchless hand sanitizer dispenser like OakMist, businesses can now continue their work in Unlock 5.0. They'll efficiently and effectively get back to the new normal, without any qualm for the safety of their customers or themselves. Following correct safety precautions is enough to make sure any virus doesn't spread or harm anyone, and businesses can grow and scale new heights.