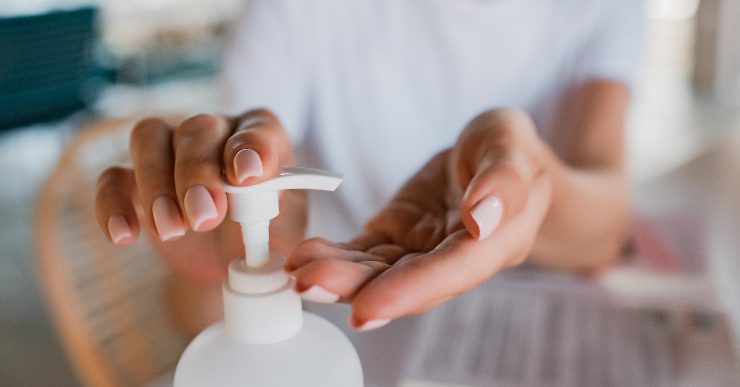 Traditional Sanitizers vs Touchless Hand Sanitizer Dispenser: Which is the Safer Choice?
The battle against coronavirus is still raging. While everything from offices, retail stores to schools are reopening, people are still hesitant to move around freely, and rightly so. It is important for people to stay cautious about their health and hygiene when they have to go out and even when they stay inside.
Just like the outside world, we need to keep our houses safe as well. And we are doing that by keeping hand sanitizers within reach.
Washing hands every time you come home is a must. But it can get tedious with going to the sink and then washing your hands with soap and water all the time. People tend to avoid that because it is time-consuming. Especially when people are in a hurry, they tend to skip washing hands altogether.
To avoid this, people started using portable sanitizer bottles and sanitizer pumps at the beginning of the virus outbreak.
But, as the outbreak turned into a pandemic, there was a need to be as contactless as possible. Hence, the use of contactless sanitizer dispensers became an absolute necessity.
Why are traditional sanitizers not the safest for your homes?

1. Cross-contamination
If you use a sanitizer bottle, you will be required to hold the bottle with your dirty hands to get sanitizer on your hands. Even when you use a pump bottle for sanitizer, it requires you to manually dispense the sanitizer in your hands, making the pump a common point of contact.
This contact point can be the reason behind spreading the virus. As everyone touches the same bottle or even you touching it again and again with your infected hands is unhygienic.
2. No proper dosage
Pumps and bottles don't dispense a fixed quantity of the sanitizer ingredient. Because you press it manually, the amount dispensed depends on how much pressure you put on the bottle of the pump.
These bottles sometimes get their pump or nozzle clogged, which results in a varied amount of sanitizer dosage.
3. Less capacity
Sanitizer bottles and pumps usually have less capacity. You will have to keep refilling the bottles or buy new ones after a few days.
Even if you are using a gel or spray-based sanitizer, you will either need to change the bottles or will have to refill it after a week, creating a lot of hassle for you.
Why should you replace traditional sanitizer dispensers with contactless sanitizer dispensers in your home?
Of the numerous advantages that contactless sanitizer dispensers have over traditional sanitizer bottles, here are some important ones to keep in mind:

Zero-contact
Traditional sanitizer dispensers have a common point of contact that can be the cause of spreading the virus. Contactless sanitizer dispensers offer zero contact. This means you don't have to touch any button to use the sanitizer.
Most contactless sanitizer dispensers are touchless. They are automatic and equipped with a sensor that detects the hand and dispenses the sanitizer as a spray or gel.
Complete sanitization of hands
Contactless hand sanitizer dispensers have an advanced and automated technology that sprays the ideal amount of sanitizer in mist form on your palms, which helps in the total sanitization of your hands.
Cost-effective
Due to the pandemic, we have to put a lot of money into the safety and sanitization of ourselves and our families. Contactless sanitizers come in various price segments, depending upon the features one looks for. They are generally affordable for the general public for home usage too. This means, although the initial investment is much larger than buying a sanitizer bottle, the ROI is tremendous.
Easy maintenance
With the sensor system, the contactless sanitizer dispenser only dispenses the sanitizer after it detects the hands. This is unlike the traditional sanitizer bottles, which cause a mess with sanitizer nozzles dripping all over the bottle. Thus, contactless dispensers are more hygienic.
Bigger storage capacity
Most contactless sanitizer dispensers come in different sized variants. It is perfect for your home, as it has a bigger capacity than a tiny bottle. The best contactless hand sanitizers in India lasts for almost 1000 cycles in one fill, keeping you away from the hassle of refilling it after every few days.
Sturdy and durable
Automatic sanitizer dispensers have sturdy and durable construction. They can withstand pressure, and so they last for years. There are even warranties on them, in case you run into any unwanted issues.
Ideal for your home
A contactless sanitizer dispenser has a compact design that lends a modern appeal. It is perfect to be kept on a table or mounted on the wall. It is easy to use and can be used by kids and senior citizens. Some sanitizer dispensers also come with an app for your smartphone, which lets you control the spray volume with one touch on your phone. You can also turn the sanitizer on and off remotely.
https://www.instagram.com/p/CEUCSJyJqO5/
OakMist – Contactless Sanitizer Dispenser
https://www.instagram.com/p/CFyaNOKpR9g/
OakMist is a contactless hand sanitizer dispenser that offers the best-in-class service at an affordable price range. It comes in two variants, each serving unique purposes in your home. It is approved by the Defense Research and Development Organization (DRDO) of India and a futuristic product that will dominate every sector moving forward, with its brilliant features as listed below which are in tandem with the current market trends.
Completely touchless
Cost-effective
Easy to install
Made in India product
Sturdy body
Good after-sale service
User-friendly robust design
Ideal for busy areas as well as less densely populated spaces, based on variants available
Comes with a manufacturing warranty of one year