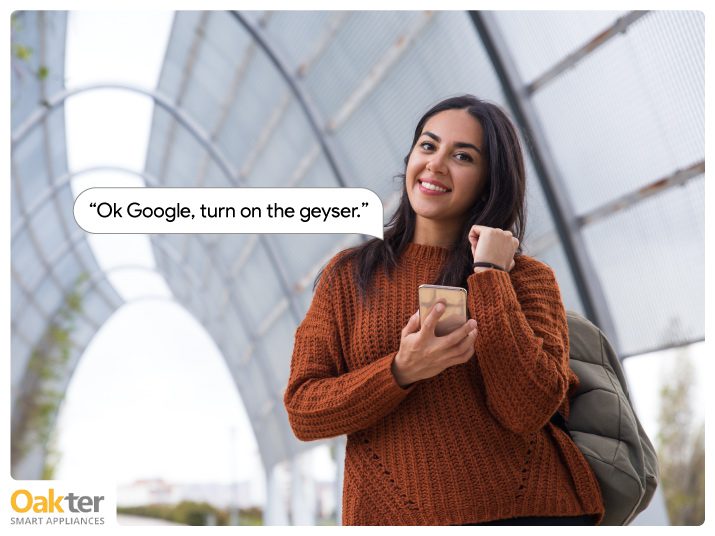 Need AC and Geyser on Before Coming Home? Try OakPlug Plus WiFi Smart Plug
Today, when everything and everyone around us is getting smarter, why should our homes be left out? Now, installing a full-fledged smart hub can dig a big hole into our pockets. So, the easiest and the most cost-effective way of turning your home into a smart one is by using WiFi smart plugs.
WiFi smart plugs are the first step towards home automation. They can turn any of your traditional appliances into smart ones. All you need to do is plug a smart plug into a regular power strip, and that's it. Your run-of-the-mill, 'not-so-smart' appliances will turn into smart ones. You can control these appliances using your smartphones connected over WiFi. Some of these plugs, like the OakPlug Plus WiFi smart plug, can also be controlled using voice assistants like Amazon Alexa or Google Assistant.
Make Your Life Easier With Wifi Smart Plugs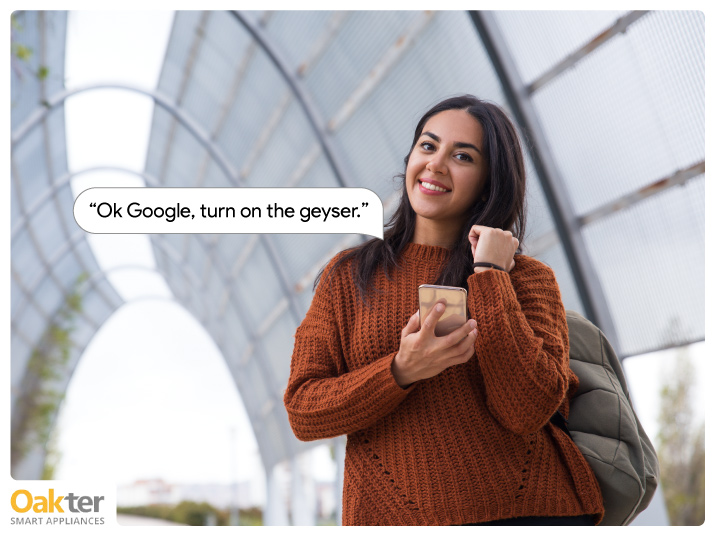 There are many ways in which smart plugs make your life easier. They can help you save quite a penny from your energy bills. They can tackle vampire draws. They protect your home and loved ones from unprecedented fire hazards caused by unattended electrical appliances like electric irons, water heaters, etc. They are also instrumental in reducing and managing your kids' screentime. Thus, the benefits of using smart plugs are plenty.
As well as the benefits mentioned above, what smart plugs do most essentially, is to make us feel comfortable inside our minds and outside. Here are a few examples:
Treat yourself to a hot shower instantly using WiFi smart plugs
Nothing is more relaxing and soothing than a hot shower after a long and tiring day at work. But often this experience is diluted owing to a delay of several minutes while your electric geyser warms the water up. Imagine there is no waiting, and you could instantly treat yourself with a hot shower. WiFi smart plugs can do just that. Using them, you can switch your geyser on remotely with your smartphone while you are several minutes away from your home.
Some smart plugs even let you set a fixed time or schedule when your geyser starts up automatically. This feature also comes in handy when you have forgotten to switch off your geyser in haste while leaving for work. You can switch the geyser off remotely using your smartphone just the same.
The comfort of cool and cosy rooms with literally no wait time
India is a tropical country. The summers here are nearly 8 months long. As a result, air conditioners are among the most heavily used electrical appliances in the country. But a small issue with air conditioners is that they take quite a few minutes to cool a room to a comfortable temperature. Now, what if this wait time is completely eliminated. What if there is a cool and comfortable room ready to greet you when you come home from the scorching heat outside. What if, on a hot and humid day, you come home after work and find the comfort of a soft lounger and a perfectly cooled room. WiFi smart plugs like the ones available on Oakter smart appliances can do just that for you.
Using these smart plugs, you can control your air conditioner from anywhere. All you need to do is switch on your AC a few minutes before you reach home and you will be treated to the comfort of an optimally cooled room instantly. You can schedule your ACs to switch on and off at particular times too. You can also remotely set your ACs to your desired temperature using a smart Wifi universal remote controller like OakRemote. These smart plugs also come in handy to pre-cool your office chamber or the conference room before your meetings start.
They can save you quite a lot of money on your energy bills as well. For example, you forgot to switch off your AC or any such high-consuming appliances. You can instantly switch them off using your smartphone, irrespective of where you are.
The versatility factor
The best thing about WiFi smart plugs is that they work with all of your appliances. Apart from ACs and geysers, they work just as well with television, microwave, slow cooker, gaming consoles or even lights. They also come in separate variants for low-power and high-power appliances. Thus, they make for the perfect alternative if you want to automate your home and still go easy on your pockets.
So, if you are not yet ready to invest in a full-fledged smart hub and still want to enjoy the benefits of smart home automation, Wifi smart plugs are the best choice for you. They make your homes safer and more secure while making your life so much more comfortable and easier.
Moreover, they do their bit in reducing carbon footprints as well. You can effectively monitor and manage your energy consumption using the dedicated application on your smartphone. This way, you not only save a few bucks on your power bills but also choose a relatively more sustainable alternative.
Thus, it is clear that Wifi smart plugs are indeed a smart investment. The benefits they provide speak for themselves. So, gift yourself or your loved ones a more comfortable and easier life. Get Oakter's best-in-class smart plugs right now, and that too at pretty affordable rates.
You can choose from Oakplug Mini or OakPlug Plus as per your requirement. We also deal in other smart appliances such as UPS for WiFi routers, voice-controlled Wifi universal remote and touchless hand sanitiser dispensers, all 100% made in India.