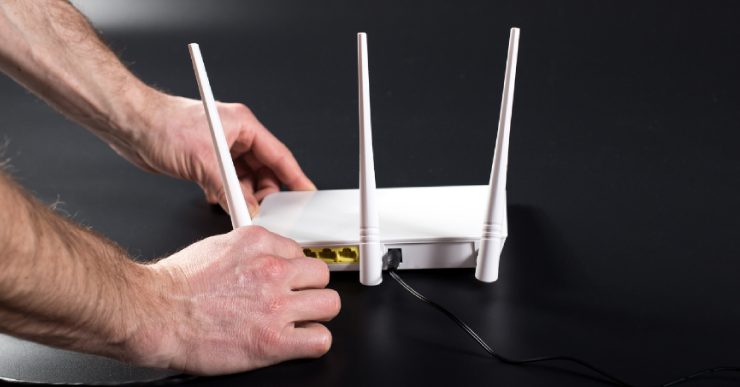 How to Avoid Buying the Wrong Wifi Router UPS
The pandemic has set remote working/learning into an unstoppable motion, at least for now. Unsurprisingly, an uninterrupted internet connection is powering this move toward the digital.
A part of this trend is reflected in the skyrocketing growth of the wireless router market, including surging sales of other wifi improvements and IT services in India and abroad.
But like every story has another side, India's digital adoption also has a vice to subdue when it comes to the critical need for uninterrupted power supply; Yes, load sheddings and power outages.
According to World Bank Enterprise Surveys, businesses in 1/3rd of the developing world face at least 20 hours of power outages in a typical month.
In South Asia (where India is), the situation is considerably worse—enterprises report (PDF) roughly one outage each day, lasting on average 5.3 hours!
All this data raises one question: Is there any way to bypass India's load shedding and power supply interruptions?
Fortunately, yes, we do have. And a technology called Wifi router is the answer. This article will look at the factors you need to consider before buying the proper Wifi router UPS.
What is a Wifi Router UPS and How Does it Work?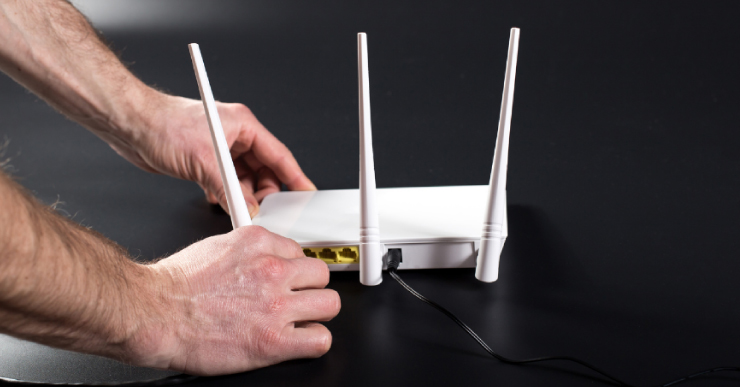 Generally, a Wifi router runs on the domestic power supply like any other domestic electrical equipment. So, whenever there is a power cut or a power outage, your internet connection will be interrupted.
This is where a Wifi router UPS comes into play.
Essentially, a Wifi router UPS is a power backup unit primarily consisting of a battery that will supply power to your Wifi router even when your entire house is out of electricity.
The battery inside a router UPS keeps recharging itself from the incoming AC power whenever it is available. This way, in a power blackout or high voltage situation, your internet connection remains uninterrupted.
Now that we have understood what router UPS are and how they work let's go through the buying guide for a mini-UPS.
Things to Keep in Mind to Avoid Buying the Wrong Wifi Router UPS
It is crucial to consider critical factors before buying any electronic product, especially those with a battery. These factors may include power ratings, battery size and life, efficiency, compatibility, cost and overall quality. So, these factors play an essential role in the case of router UPS too.
Concerning these factors, lets us understand how to avoid buying the wrong Wifi router UPS:
1. Never forget to check for compatible power ratings
To select the right UPS for your wifi router, you must know your router's power ratings or current (A) and voltage (V) ratings. A wifi router is a DC device and uses an A/C adapter for power. The adapter of every router has a power label that has the voltage and current rating.
A regular wifi router has an output voltage rating of either 9V or 12V.
So, when you buy a mini-UPS for your router, it's imperative to match the power output of the UPS to the power rating of your router.
For instance, a 12V UPS might probably burn the circuits of a 9V router, and a 9V UPS will not be enough to power a 12V router. Thus, never buy a Wifi router UPS with unmatching power ratings with your router.
2. Don't buy a Wifi router UPS with a lower power backup than required
Now, the main purpose of a mini-UPS is to keep your wifi router powered up in a power outage, isn't it? A UPS with a power backup of about 4 hours won't be useful enough for areas where the usual power cuts are extensive, about 7 to 8 hrs long. So, there's no point in saving money if the UPS you bought doesn't fulfil what it's meant to.
Therefore, when you buy a router UPS, don't forget to check the power backup it offers and whether it matches your requirement.
3. Don't forget to check for the warranty of your Wifi Router UPS
Warranty is one of the most crucial things for buying electronic equipment like a router UPS. Warranty is the direct measure of how confident a manufacturer is regarding the quality and efficiency of its product.
While the saying, "the more, the merrier" perfectly applies to the concept of warranty, an ideal router UPS must come with a warranty period of at least one year.
4. Avoid buying from an untrusted manufacturer
When you're buying a piece of electronic or electrical equipment, it is very important to buy it from a trusted manufacturer. People often need aftersales assistance with such equipment; the same is true with the Wifi Router UPS. A trusted and reputable manufacturer will always be on its toes to assist its customers. This is what makes them reliable.
Moreover, buying from a trusted brand mainly guarantees a quality product. It may be that you might not need aftersales assistance altogether. Nonetheless, it is advisable to spend a little extra, if at all, and buy your UPS from a somewhat reputable manufacturer for the best experience.
You can choose to buy from a well-known brand like Oakter. Their Mini-UPS for wifi router is one of the best in the market.
You just saw the most important things that you should keep in mind when you want to buy the Wifi router UPS for.
While several reputable manufacturers in the market, Oakter offers you one of the highest quality mini-UPS out there. It is an all-in-one router UPS that works as a power backup for your router and provides power outage and short circuit protection.
Both the 12V and 9V variants are available. So order from Oakter now, and you won't be disappointed. Oakter products are also available online from Amazon and Flipkart. Oakter also deals in smart home devices like Smart Wifi Plugs and Smart Wifi Universal Remote Controller. Along with these, Oakter is also one of the market leaders in Touchless Hand Sanitiser Dispenser. For more details and information, contact us now.