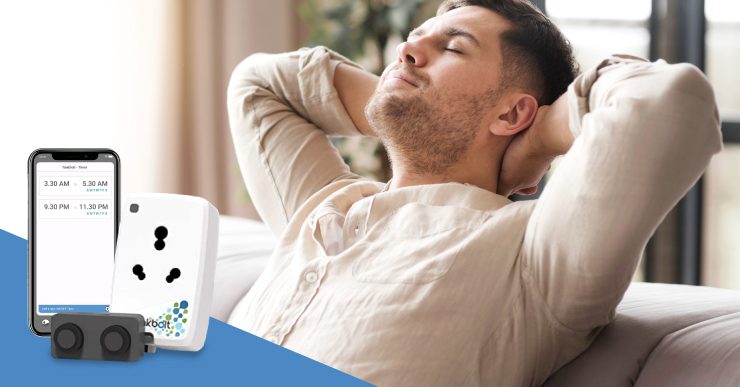 10 Practical Reasons Why Wireless Water Level Controller is a MUST for Your Home
Be it in independent houses or city apartments, it is a startling fact that millions of litres of water are wasted daily. Much of precious water go down the drains through pipe leaks, open taps, careless use of showers and flush, and of course, overflowing taps and water tanks.
How much water do you see being wasted when the water tank in your house or building overflows daily? As per this article by The Hindu, if every household used water-saving features, around 35 per cent of water usage can be reduced. It means if an average household utilises 130,000 gallons of water annually, through water conservation and water-saving features, around 44,000 gallons of water can be saved every year!
Won't that be great? So, if you are wondering how can you contribute to this great cause, fret not! There are many ways to so.
One such water-saving technique is adapting wireless water level controllers!
10 Practical Uses of Wireless Water Level Controller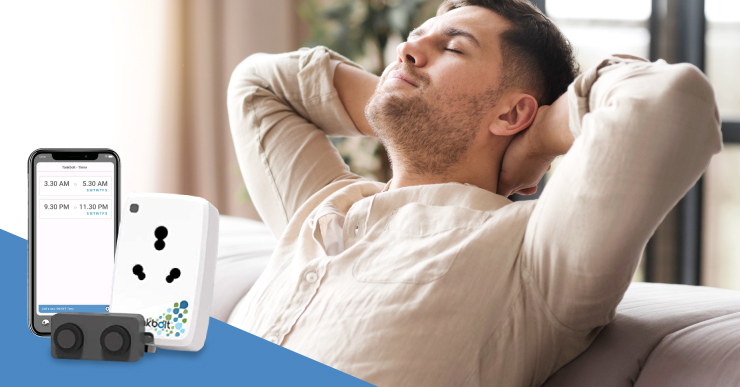 A water level controller comes with many advantages in addition to saving water. Here are a few reasons a wireless water level controller is a must addition in every home and building:
1. It is automatic
Forget manual operations, the wireless water level controller is fully automatic. Its intelligent sensor will turn it on and off as per the timing of the municipality water supply. If the water reaches low-level, it will switch on the pump, but it will get switched off automatically when the water tank gets full. No more hassles, no more water overflow, no more jumping out of the seat to rush to switch off the pump. Sounds too good to be true? That is how the wireless water level controller makes life easy for you.
2. Control it via a mobile app
It comes with a mobile app, through which you can find the live status of the water level in the tank. You can also schedule its working as per your convenience. Since multiple users can use the mobile app, the system is more convenient as there is no need to rely on a single person to handle the app.
3. It is safe
It comes with voltage protection, that is, if the voltage is more than 180-250, the motor will automatically stop working. It will resume once the voltage is in the range. The plastic enclosure is made from fire-resistant polycarbonate ensuring double protection. It also has inbuilt protection against power surges. So, whatever questions you might have about its safety, know that all those have been taken care of in the water level controller, making it 100% safe for daily use.
4. It is wireless
The electric wires can be a mess at times and a matter of concern. Loose wires can also spoil the aesthetic look of your building or home. The water level controller is wireless and thus convenient to use and safe. You no longer have to worry about wire breakage or wiring expenses.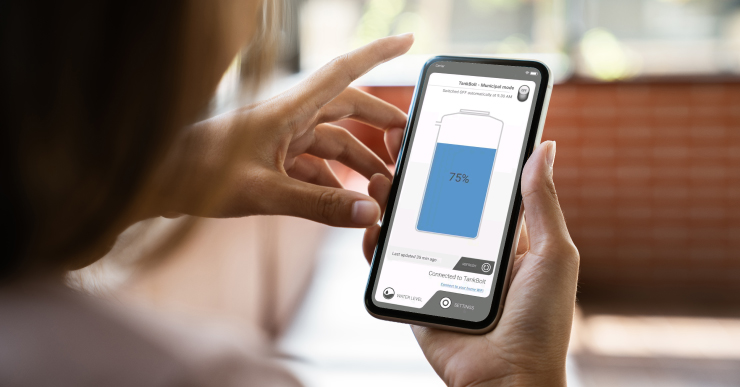 5. It comes with advanced technology
The wireless water level controller works on the principle of radiofrequency. It has a self-powered transmitter and sensors, along with a controller. The transmitter can read the water level data through the sensor and transmit information to the controller to help it work as per the situation.
6. It has dry-run protection
If there isn't enough water in the tank or if the water supply isn't available, the water pump will automatically get switched off. It prevents pump burn-out and also keeps the device safe for the residents.
7. It works for all types of homes, rural or urban
Be it a single-storey or double-storied villa, a residential or a commercial building, a water level controller works in all kinds of structures. Overhead water tanks or underground water tanks, the controller can work seamlessly with all types of water tanks.
8. It gets updated regularly
Through regular over-the-air firmware updates, the water level controller remains up-to-date to give you the best service that stays constant with the changing times.
9. It is energy-efficient
An automatic water level controller is one of the best energy-efficient devices, as it not only helps save water and electricity. Due to its automatic functioning, the water level controller ensures minimum electricity consumption. The wireless controller and the level indicator control the working of the motor, thereby reducing electricity consumption.
At a time when water scarcity and power shortage is looming over our head, a water level controller is not just a device of convenience but a must-have for homes. Of course, the lower energy bills can be an added advantage!
10. Assured durability
Dry-run protection and protection against power surges ensure that the motor doesn't get burn out any time soon. These features thus ensure the water level controller works fine for years.
One of the most popular wireless water level controllers available today is Tankbolt from Oakter Smart Home Solutions. It is a one-of-a-kind device that is WiFi enabled and works with Alexa and Google Assistant. You can also control the device using its mobile app. Fully automatic, which operates through an advanced ultrasonic sensor, Tankbolt is suited for overhead and underground water tanks.
Tankbolt also has dry-run protection and inbuilt protection against power surges, making it safe and convenient to use.
Oakter also provides onsite installation in Delhi NCR and Bangalore, but remote installation support is also available across the country.