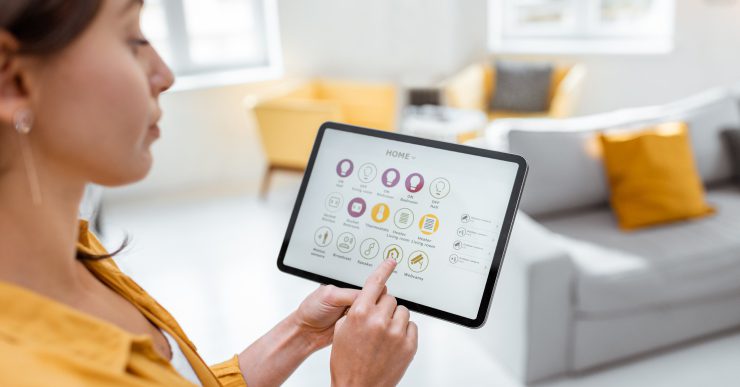 6 Ways Smart Home Automation Is Revolutionising the Way We Live
The global smart home automation market share was pegged at $ 86.48 B in 2020. By 2028, it is projected to grow to $ 380.52 B at a Compound Annual Growth Rate (CAGR) of 21.1%.
Smart home automation is essentially a network of electronic interfaces, hardware and communication systems that seamlessly integrate the multiple functional devices we use in our homes with each other via the Internet. Every device has a sensor and can be operated from one's smart device from the comfort of home or when one is away.
Powered by the Internet Of Things (IoT), newer devices are increasingly connected to the Internet in homes worldwide every day.
The concept of a smart home is growing in popularity, with consumers looking to connect everything from espresso machines and solar panels to home security systems to power a seamless, upgraded way of living.
Smart homes reimagined
The genesis of smart home automation has its origins as early as 1898 when Nikola Tesla created a remote control to be used as a toy. Today, smart home automation is powering smart homes, a concept that is accessible to a wide range of homeowners.
Smart home automation helps homeowners easily operate multiple devices, services and apps from their smartphones or any other smart device. Here are some examples of smart home ecosystems leveraged by homeowners to run their properties more efficiently:
1. Integrated entertainment systems cover all media, music and entertainment-related devices, creating instant access to content sharing and streaming touchpoints within the home.
2. Home Security and monitoring systems enable homeowners to control all points of access, such as doors, windows, gates, garages, and locks and blinds, with a few clicks.
3. Home automation enables homeowners to manage all electronic appliances, heating and cooling devices, and lighting from one point of access.
4. Home energy management enables one to monitor energy consumption and bring more efficiency into energy usage.
6 Benefits of adopting the smart home lifestyle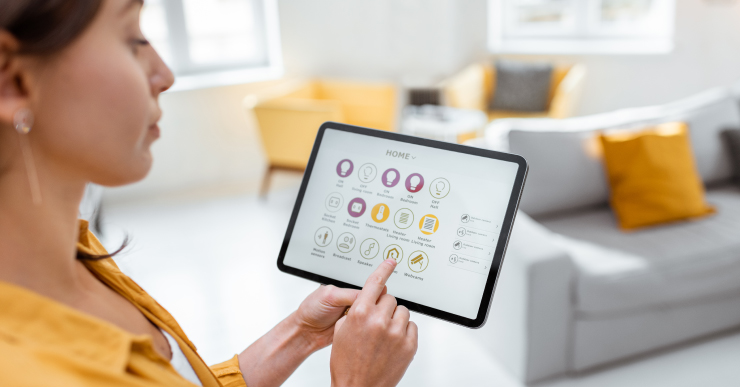 The adoption of smart homes brings efficiency, convenience and add-ons such as access to data to help manage one's home and lifestyle better. Here are six advantages for homeowners adopting smart home automation ecosystems in their homes:
1. Convenience to manage all devices from a single place: You can operate all your devices from one interface, such as an app on your smartphone, or a universal remote control, making it easy for new users to adapt to the technology. Sitting on your living room couch, you can open the garage door as your spouse enters the gate, or the blinds in the bedroom can be drawn at nightfall. Smart homes also benefit senior citizens, those with mobility and a spectrum of other challenges.

2. Optimised security of homes: Smart home automation leverages technology to maximise the security of your home. The use of motion detectors, surveillance cameras and automated door locks can instantly alert you through your smart device in case of a security breach. You can also monitor your home virtually when you are away at work or on vacation.
3. Remote control of your entire home: Smart home automation enables a homeowner to manage all functions remotely. There are many use cases for benefitting from such convenience. For instance, you might want the plants watered when you're away from home or your pet fed. You can get your oven to start pre-heating on your way back from the supermarket or start cooling or heating your home, so it's the right temperature when you reach home.
4. Optimised energy efficiency: Many homeowners aim to reduce energy bills and lead a more sustainable life. Smart home automation enables you to optimise energy usage through smart lighting, motorised shades and pre-programmed electricity usage. For instance, lights can automatically be switched off when a room is empty for an extended period. Cooling and heating devices can be managed with smart thermostats, resulting in energy efficiency and superior ventilation.

5. Enhanced functionality of all home appliances: Smart versions of all devices – from TVs to ovens – are designed to enhance their functional purposes. For instance, a smart oven assists you in ensuring that a meal is not overcooked or undercooked. A home theatre and music system can manage entertainment playlists when one has guests. A smart home enables homeowners to bring more efficiency into their lifestyle when connected to a unified automation network.
6. Actionable insights derived from real data: Smart homes give homeowners access to a range of data-driven insights. For instance, how much of their day is spent dedicated to screen and TV time, and what are their energy consumption patterns? Can energy efficiency be further optimised? Insights on food habits can also be captured to help homeowners reflect on lifestyle patterns and enhance them.
The contemporary design of smart homes makes integrating new devices easy. As devices and home appliances become more energy efficient and come with newer features, smart home automation makes it easy to introduce new devices into the ecosystem and discard old ones that are no longer functional or may be consuming too much energy.
The Takeaway
IoT-enabled technology is evolving the way we engage with our homes. Smart home ownership is a fresh identity, allowing consumers the opportunity to be at the cusp of transformative living through an energy-efficient, upgraded lifestyle. It empowers us to improve energy and water efficiency, manage homes remotely, and navigate many lifestyle challenges, with ease.
India-headquartered Oakter, a smart home automation business, produces high-quality smart home automation devices. We specialise in manufacturing IoT equipment and hardware and double up as an outsourced manufacturer for our business partners. Connect with us to start a conversation. If our ideology matches yours, it could be the start of a new journey, taking your business to new heights.