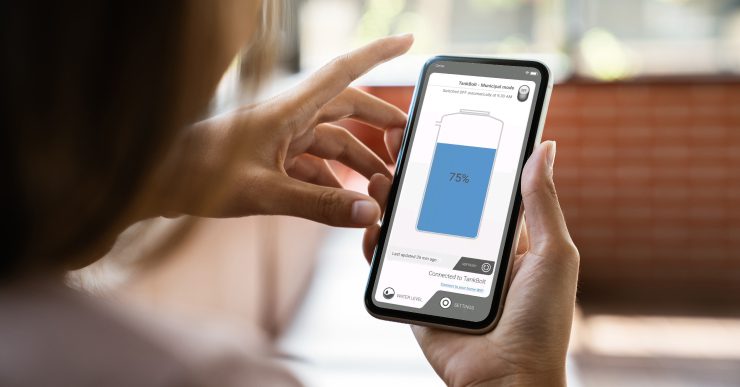 Control Water Levels With Mobile: Can You Control Overhead Water Tanks from Mobile?
Water scarcity is a serious global issue that has experts discussing solutions to contain it. It is our collective duty to help manage this problem by using different ways of conserving water.
One of the most useful and latest ways to tackle this is by using automatic water level controllers. Not just in saving water, managing overhead tanks with these devices eases a lot of our daily struggles. It's as simple as selecting and scheduling everything from your phone. But before we learn how to, let's take a look at why an automatic water management system is a must for your home.
What are Automatic Water Level Controllers?
Automatic water level controllers help monitor the water level inside your overhead water tanks and switch ON/OFF the motor in an automatic or remotely-controlled manner. This helps avoid undue wastages of water and ensure a constant reserve of water in the tanks.
The sensors in the automatic water level controllers send a signal the moment water falls below a particular level, which means the motor will be started. Similarly, if the water level reaches its full tank level, the motor stops automatically.
But there's so much more to it.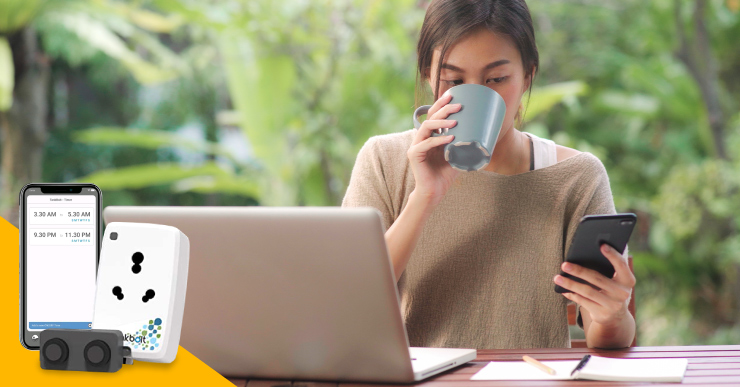 Benefits of Automatic Water Level Controllers:
1. Optimised Water Level:
Automatic water level controllers ensure that an optimum water level is maintained in your overhead tanks at all times. This means that you will get the required amount of water during the daytime as well as during nights, depending upon your usage.
2. Automatic:
The best part about such water level controllers is obviously the fact that they are automatic in nature. So even if you are preoccupied with work or out of the house running errands, you can be assured that the water levels will be monitored automatically. This feature eliminates the need for any manual intervention to monitor water levels and operate the motor.
3. Saves Power:
Automatic water level controllers help save power. Since water supply is regulated in an automatic manner, the amount of electricity used is also less. This means you will see less money out-go, thus adding to your savings. Besides, the cost of maintenance is also considerably less, since the motor does not get overheated or over-used.
4. Dry Run protection:
Dry run protection is an important feature of automatic water level controllers. With this feature, your motor will stop running if there is no water to pump. This means that the pump operates only when there is running water, making it run for an optimal time period only. Dry run protection ensures that your motor is maintained well for a longer duration and does not break down, in the event of no water supply.
Can You Control Overhead Water Tanks From Mobile?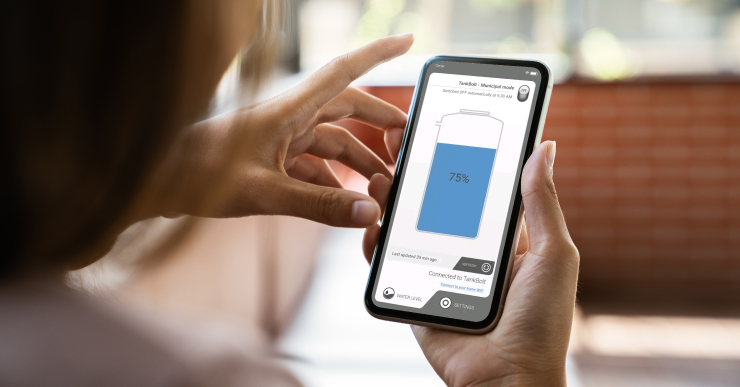 Technology has become an integral and unavoidable part of our daily lives today. Be it ordering food, clothes, groceries, opening bank accounts, buying insurance policies, getting fitness training and almost everything we can think of is being done through different mobile apps.
Naturally, this poses an obvious question in our minds; can we control overhead water tanks from our mobiles? Fortunately, the answer is YES! It is definitely possible to operate and maintain our water tanks right through our mobile phones!
Oakter's automatic water level controller named 'Tankbolt' allows its users to simply press a few buttons on their mobile and control their water tanks. Tankbolt lets users turn the device on or off by going on their mobile apps and operating it from there. Tankbolt comes inbuilt with ultrasonic sensors which help to keep a track of the level of water in the tank. Once the water reaches its optimum level, the latest status is reflected on the mobile app.
There is also a feature to receive notifications and alerts and other water usage reports right on your mobile apps. So even if you are outside your home for a long time, you can simply pull out your phones, check Tankbolt's mobile app and keep your tank filled for when you return.
Tankbolt: Automatic Water Level Management
Tankbolt is a fully automatic water level controller which is manufactured in India by Oakter, a company that manufactures and develops a full range of smart appliances. The main use of Tankbolt is to help you manage water levels in your overhead water tanks. Following are some of the important features of Tankbolt:
1. Automatic Water Management:
Tankbolt helps match the timing of the pump along with the timing of the government's water supply, all in an automatic manner. You can rest assured that the motor will be switched on when the water level falls down and will be switched on when the overhead tank is full.
2. Dry Run Protection:
In line with the need of keeping the motor well-functioning for a long time, Tankbolt automatically switches the pump off when there is no water supply in the taps. This is known as dry run protection and prevents pumps from burning out.
3. Easy Installation:
You can avail a door-step free installation of Tankbolt in your homes by its parent company i.e. Oakter smart appliances. Alternatively, it is also possible to install the same yourself with the help and instructions provided in its mobile app.
4. Tankbolt Mobile App:
Tankbolt comes with an extremely user-friendly mobile app that can be used to monitor and control your overhead tanks. This can be done even if you are far away from your home by simply opening Tankbolt App and pressing a button. Besides this, Tankbolt is even compatible with smart devices like Alexa and Google Home.
5. Trusted Warranty:
Tankbolt is available with a replacement warranty of one year. You can also approach the support team in case of any help or queries, built within the app.
Automatic water level controllers are a great boon for monitoring water levels in your overhead tanks, which you can do right from your mobiles! Check out Tanbolt today!