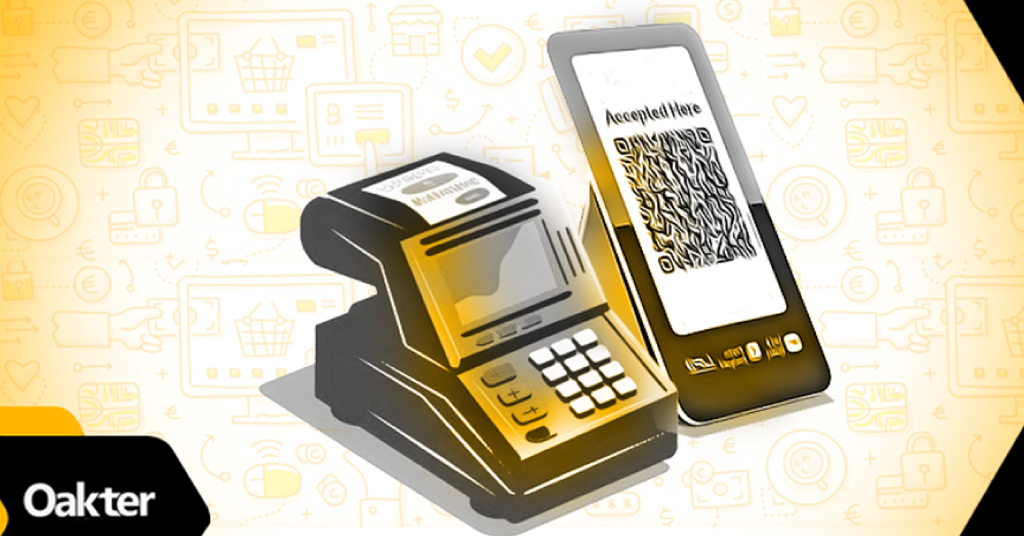 Emerging Opportunities for POS Manufacturing in Developing Markets Like India
PoS (Point of Sale) systems are electronic devices that enable transactions between customers and businesses.
They are essential for modern retail and business environments, as they facilitate payment processing, inventory management, customer loyalty programs, and more. PoS systems can range from simple card readers to complex terminals with touchscreens, printers, scanners, and cash drawers.
Consequently, PoS manufacturing systems in developing markets like India have significant potential, as these markets are experiencing rapid growth in their retail and hospitality sectors.
According to a report by Statista, the transaction value in the mobile PoS payments market in India is expected to show an annual growth rate (CAGR 2023-2027) of 15.86%, resulting in a projected total of $55 billion by 2027. This indicates a high demand for advanced PoS technology that can cater to the diverse needs of these markets.
One of the pioneering Indian electronic contract manufacturers tapping into this opportunity is Oakter.
In this article, we will explore the emerging opportunities for PoS manufacturing in developing markets like India.
Driving Factors Behind PoS Manufacturing Opportunities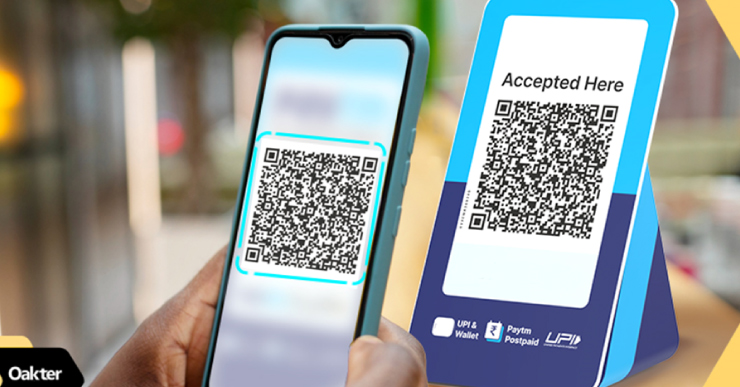 Several factors converge to create a perfect storm of opportunities in the PoS manufacturing sphere within developing markets:
1. Explosive Retail and Hospitality Sectors
Rapidly expanding sectors like retail and hospitality drive the demand for efficient payment solutions. As businesses strive to offer seamless and diverse payment options, the need for localised and technologically advanced PoS systems becomes paramount.
2. Government Initiatives and Local Manufacturing 
Initiatives like the "Make in India" campaign promote local manufacturing, fostering an environment conducive to producing high-quality PoS systems domestically. This not only reduces reliance on imports but also creates job opportunities and strengthens the economy.
3. Digital Payment Adoption
The widespread adoption of digital payment methods, from UPI to mobile wallets, pushes businesses to adopt cutting-edge PoS technology. Developing markets are embracing this shift, presenting manufacturers with a ripe market.
4. SMB Expansion
The proliferation of small and medium-sized businesses (SMBs) further fuels the demand for affordable and scalable PoS solutions. Customised systems catering to specific business needs are gaining prominence.
5. Skill Development and Job Creation
PoS manufacturing isn't just about products; it's about nurturing skilled workforces, fostering innovation, and creating job opportunities.
According to a report by NASSCOM, the electronics manufacturing sector in India has the potential to create 4.7 million direct and indirect jobs by 2025. PoS manufacturing can also help develop skills in areas such as electronics engineering, software development, quality assurance, customer service, etc.
Key Components of Emerging Opportunities
To capitalise on these opportunities, PoS manufacturers in developing markets need to focus on three key components, they are:
1. Technological Advancements Redefining the Landscape
In this era of digital evolution, technology spearheads progress. PoS manufacturing is revolutionising by integrating cloud-based services, ushering in a new era of data analytics and inventory management.
This empowers businesses to make informed decisions swiftly. Furthermore, the Internet of Things (IoT) interweaves intelligence into inventory tracking, offering customer insights that shape strategies and experiences.
2. Customisation and Localisation: Meeting Regional Demands
Diverse markets beckon for solutions that resonate with their unique needs. Customisation and localisation of PoS systems are paramount.
Enter multilingual interfaces that bridge language barriers and regional payment system compatibility that ensures seamless transactions. Moreover, tailoring features to diverse business models and industries paves the way for a harmonious fit.
3. Cost-Effective Manufacturing and Supply Chain Solutions
Efficiency is the hallmark of modern manufacturing. Cost-effective practices come to the fore as manufacturers harness local resources, effectively reducing import costs. Collaborations with local component suppliers and manufacturers create a symbiotic ecosystem that nurtures innovation and sustains growth.
Oakter's Journey in PoS Manufacturing
Oakter is an Indian electronic contract manufacturing and ODM company at the forefront of PoS manufacturing in India. Our state-of-the-art facility in Noida has the capacity for large-scale manufacturing of PoS soundboxes. A PoS soundbox is a voice-activated PoS speaker that announces the payment confirmation to the merchant and the customer.
We have expertise in creating innovative electronic devices designed for Indian conditions. We have specialisations in IoT, EV charge points, and more.
We've collaborated with global brands such as Paytm, Amazon, and Flipkart to deliver high-quality products that meet international standards. One of the most successful products that we have manufactured is the Paytm Soundbox, which is a game-changer in PoS manufacturing.
The Paytm Soundbox: A Game-Changer in PoS Manufacturing
One of the most successful products that Oakter has manufactured is the Paytm Soundbox. The Paytm Soundbox is a voice-activated PoS speaker that announces the payment confirmation to the merchant and the customer.
It supports multiple payment methods, including Paytm Wallet, UPI, net banking, and cards. It also has a battery backup, volume control, and offline mode features.
The Paytm Soundbox is a game-changer in PoS manufacturing, as it offers several benefits to both the merchants and the customers. Some of these benefits are:
1. Convenience and ease of use
Paytm Soundbox streamlines transactions, removing the need for manual receipts and minimising errors. It offers swift, secure payments without QR codes or OTPs.
2. Customer engagement and loyalty
Paytm Soundbox enhances customer experience through personalised greetings and incentives, fostering loyalty. Cashback and coupons drive repeat purchases and referrals.
3. Business growth and insights 
Paytm Soundbox drives customer traffic and sales, aiding merchant expansion. Valuable business insights, like transactions, revenue, and feedback, are accessible via the Paytm for Business app.
Oakter: Your Trusted Partner for PoS Manufacturing in India
PoS manufacturing is a promising opportunity for developing markets like India, as it can cater to the growing demand for advanced PoS technology in these markets.
PoS manufacturers must focus on technological advancements, customisation and localisation, and cost-effective solutions to create PoS systems that meet their regional customers' diverse needs and preferences.
If you are looking for a reliable and experienced partner for your PoS manufacturing needs, you should consider Oakter. We have the expertise, capacity, and vision to create PoS systems that can transform your business and customer experience.
Contact us now to get started.