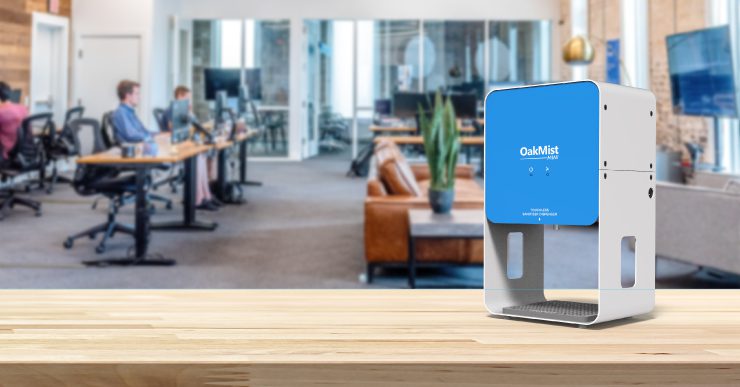 Mist-Based Sanitizer Dispenser vs Gel Based Sanitizer Dispenser: Which One to Pick?
Even before the coronavirus pandemic, hand sanitizers have proved to be a boon in preventing the spread of infections and germs. The pandemic has only reinstated the fact and made it a mandatory part of our daily lives. Though cleaning hands with soap and water is also as effective, it is not possible all the time. That is where hand sanitizer dispensers come to the rescue and keep us safe and healthy.
Which Type of Hand Sanitizer Dispenser Should You Use?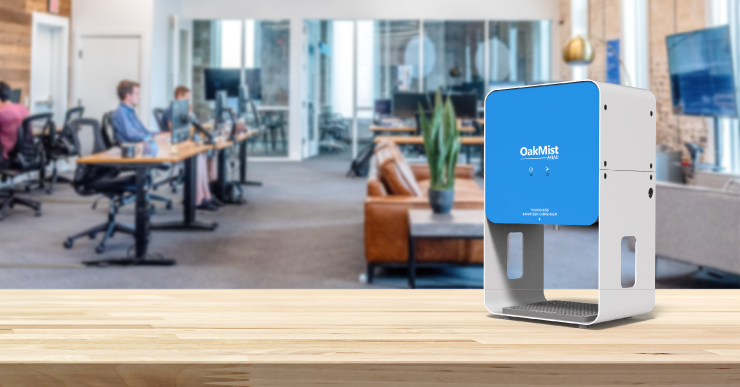 All forms of hand sanitizers – if they contain between 60 and 95% alcohol – are potentially effective. But there are different types of sanitizer dispensers that suit different purposes. For personal use, a small bottle would be enough when you are going out for shopping, travelling or for use in your office.
For large establishments, a sturdy dispenser machine is a necessity. Again, there are two types – manual and automatic. When a dispenser is for the use of a large number of people, a manual one doesn't serve the purpose, as more hands using it means a higher risk of cross-contamination.
An automatic, hands-free hand sanitizer dispenser is the best fit for offices and other places with heavy footfall as it is safer and more convenient.
Now, it comes down to choosing a suitable dispenser. While there are several factors such as the material, size, dispense amount, and more to be considered, one main feature is the content of the dispenser. Two main types of hand sanitizers commonly used in dispenser devices are mist-based and gel-based hand sanitizers.
What Is Better – Mist-based or Gel-based Hand Sanitizer Dispenser?
To make an informed choice, check out the advantages as well as disadvantages of both variants:
All about mist-based hand sanitizer dispensers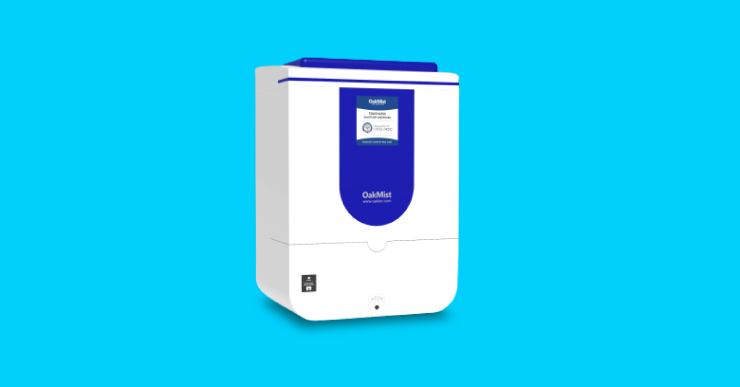 Mist-based sanitizer dispensers contain liquid-based sanitizer which is sprayed uniformly on the hands. They usually work on water mist aerator technology, and thus are helpful in water conservation as well.
Another advantage of mist-based hand sanitizer dispensers is that it ensures minimum wastage of the liquid sanitizer as only a little amount is released in every cycle which enough to cover your hands. Thus, there is no need to refill such dispensers constantly. Mist-based sanitizers also are more convenient as they can reach even the hard-to-get areas of your hands quite easily. They also reach nails and cuticles and provide the best germ protection, as these areas are often neglected while applying hand sanitizers. It is also convenient and easy to use and dries faster than other variants.
However, some people are still apprehensive that the amount dispensed by a mist-based hand sanitizer dispenser is not enough. Also, if the dispenser is not well-built, some of the product will miss your hands or be deflected into the air.
But you can rest assured that mist-based sanitizers are very effective, and only 5-6 ml is good enough to cover both hands well.  This also means that there is lesser wastage, lesser sanitizer refills are needed. You need to ensure that you apply it all through your hand, on the palms, on the back of the hand, nails, between the fingers, so that it covers the total area.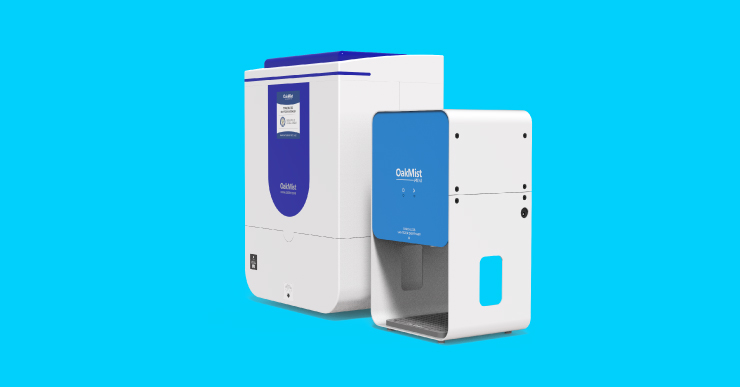 OakMist is developed in association with the Defence Research and Development Organisation of India (DRDO) and completely Made-in-India. The automatic contactless sanitizer dispensing unit is currently used in most government offices including the Supreme Court, Rashtrapati Bhavan, government and private hospitals, and other offices of the ministries across the nation. It was recently also installed at the residence of Master Blaster Sachin Tendulkar. It is also getting popular with private organisations for its convenience, technology, and design.
The compact version, OakMist Mini is a popular choice for many households.
All about gel-based hand sanitizer dispensers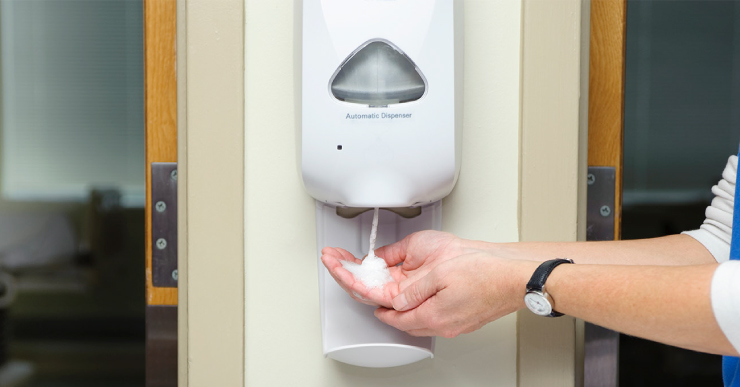 Gel-based hand sanitizers have been around for some time now. They are easy to use as the gel does not flow down like liquids and drips to the floor. Instead, it slides smoothly around your fingers and can be applied wherever you want to. You can feel the gel on your hands for some time. It also evaporates soon. The gel's smooth and flowy texture enables smooth application all over the hands. Gel sanitizers are also more convenient to apply between fingers, the palm and back of the hand. Thus, gel sanitizers too provide overall protection.
However, a larger amount of the sanitizer is needed to cover the full area of the hand. It also takes a few more seconds for the sanitizer to work and dry. The next thing you know is that the dispenser needs more refills. Also, it may be a chore to wash and clean the dispensers as some gel hand sanitizers can be sticky.
How to Make the Right Choice?
https://www.instagram.com/p/CDWQGxzJ_tr/
When it comes to purchasing a hand sanitizer dispenser, it's important to consider the purpose and the location of its installation. Whether it is for a commercial set-up or a healthcare institution, schools, colleges, or for personal residences, the location will determine which type of sanitizer dispenser fits the job.
Before making the decision, look at its complete features, warranty period, and ease of usability, etc. There are some devices which work for both gel and mist-based hand sanitizers, but for others, you will have to either choose one of the two types. Overall, a good mist-based sanitizer dispenser like the OakMist is better as the spray covers your complete hands and sprays evenly. It also means you will require lesser amounts of sanitizer refills, thus turns out to be a cost-effective solution.
Also, make sure you go for a reputed and trusted brand so that there is no comprise on the safety protocols and quality of the product. So, choose carefully after considering and evaluating all of these factors.