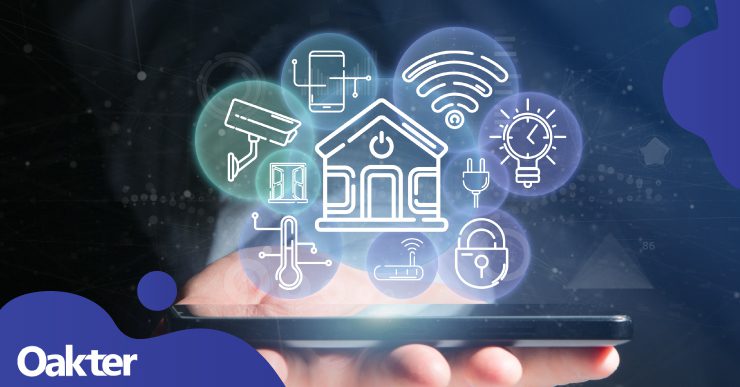 Why Do Millennials Love Smart Home Automation?
Gen-Z has experienced technology in every aspect of their lives since their birth. Millennials, on the other hand, have experienced the transition to the information era. So it's not surprising that millennials are the first generation to adopt and embrace home automation.
Home automation is a system of interconnected Internet of Things (IoT) devices that perform regular household tasks like switching on TVs, lights, heaters, air conditioners, etc. These actions are executed through smartphone apps or virtual assistants like Alexa and Google Assistant.
Home automation has several benefits:
1. Time-saving
2. Lesser electricity bills
3. Manage everyday tasks
4. More environment friendly
Let's explore why millennials are adopting smart home automation like never before.
Millennials: The first tech-savvy generation
Unlike Gen X and earlier generations, millennials aren't hesitant to use technology in every possible use case. On the other hand, Gen Z is still not a major player in the global market, leaving millennials the largest market for tech products.
Millennials are also tech-savvy as they've seen the transition to the present digital era. They understand the potential of technology as well as its challenges. The benefits of virtual assistants are evident, and millennials quickly recognized them. Since most early adopters of new tech are millennials, they are also driving the smart home automation growth.
As Gen Z matures and enters the workforce, we can expect more growth in home automation. For now, millennials continue to be the largest consumer group.
Millennials want to live in smart homes
A recent survey shows that 72% of millennials are willing to pay higher rent for 'smart' features in their home. Millennials are much more comfortable spending money on tech compared to previous generations. More than that, technologies like smart home automation have become integral parts of their lives.
Millennials today prefer homes with smart automation for the comfort and convenience of automating mundane everyday tasks. Real estate owners will be forced to consider smart home automation as more and more buyers demand it. Fortunately, adding a home automation system to any living space is easy, and the investment is considerably less than in other home improvements. As a result, real estate owners would be more than willing to offer smart homes for a higher rent.
Interactive IoT devices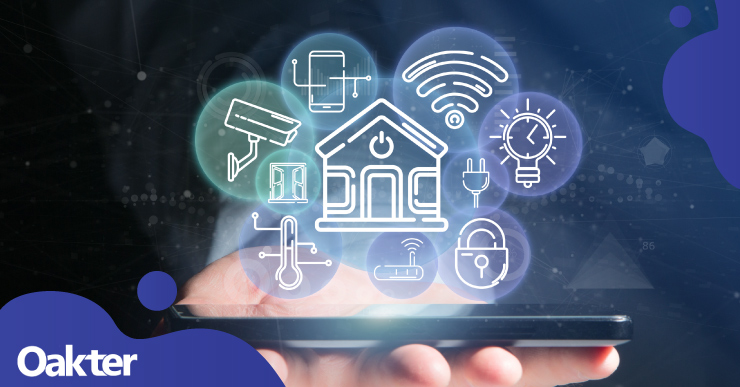 The ease of doing tasks with IoT devices is one of the main reasons for their popularity. You can automate a series of tasks with interconnected IoT devices. For example, you can set up a routine that turns on the light when you enter your home after work. After turning on the light, it can start your smart coffee maker, read you the latest news and your to-do list, turn on the air conditioner, and so on.
IoT devices provide a great user experience because of their voice user interface (VUI). Using voice commands makes it much easier to interact with your virtual personal assistant. Since all the other smart devices are connected to your voice assistant, you don't have to operate each appliance manually.
Integration with multiple devices
Over the last few years, IoT has entered almost every household appliance market. From CCTVs to refrigerators, you can control anything through smart home automation.
Integration with multiple devices enables smart home automation to be much more than a smart speaker or a smart light. A complete ecosystem of IoT devices makes it possible to automate almost any task, from sending emails to washing clothes.
Automation of repetitive tasks
Smart home automation is especially valuable for millennials with busy lives. Most urban millennials now live hectic lives with hundreds of personal and professional responsibilities. So it's natural that this generation is looking for ways to optimize their time.
Smart home automation perfectly suits a world built around speed and efficiency and helps us do more with less. Everyone can save time and energy, from homemakers to busy professionals, with home automation.
Living in the future
Millennials grew up when modern technologies were distant dreams, and instructing a virtual assistant to perform household tasks was akin to science fiction for many. Gen Z is the most tech-savvy generation yet and is already familiar with the possibilities of technology. On the other hand, millennials didn't grow up with technology. This makes them appreciate the technological innovations that define living in the future.
Environmental concerns
Millennials are arguably the first environment-conscious generation. A survey reports that 75% of millennials are eco-conscious and willing to change their buying habits to protect the environment. This general drive toward sustainability is a major reason behind the popularity of smart home automation among millennials.
But how does smart home automation save the environment? The answer is simple – by reducing energy waste.
We waste energy almost every day in some way or the other. For example, many people forget to switch off their appliances before leaving their homes.
Smart home automation makes it possible for us to control appliances from anywhere. As a result, conscious individuals find it much easier to reduce energy wastage. From an eco-conscious perspective, the ability to control energy waste is one of the main advantages of home automation and IoT devices.
Conclusion
Millennials are the biggest market for smart home automation solutions. But it's only a matter of time before Gen-Z takes that place. Subsequent generations will embrace home automation as a part of their lives. For now, millennials are leading the growth and adoption of smart home automation.
Check out Oakter's range of smart home appliances to upgrade your home and experience the future of home automation.