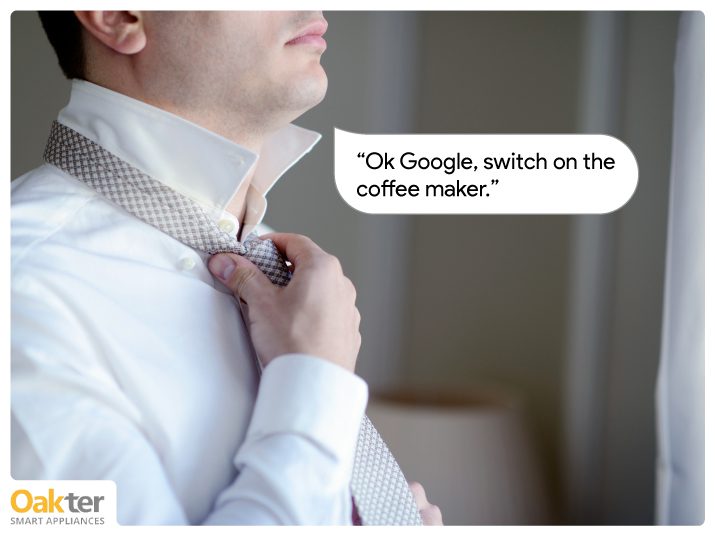 How Smart Plugs Can Save You Time During Morning Rush Hour
Getting ready for work but having trouble keeping up with the morning chores? Let's face it, getting up early when you have a list of things to do before going out can be difficult and frustrating.
And, if you have kids, getting them ready for school or even getting yourself together can feel like an unwinnable battle. However, switching to smart home devices such as a smart plug can help you feel more relaxed and calm.
Since little things add up to make a bigger chore in the morning rush, smart plugs can be immensely helpful. For instance, a smart plug can turn on the coffee maker and switch off all lights at your fingertips, among other functions.
Are you wondering how it can make your workflow easier? The blog will help you understand how investing in a smart plug can ease your morning rush hours.
What Is a Smart Plug, and How Can It Ease Your Daily Life?
A smart plug is a small device that you can plug into an electrical outlet and control remotely via a smartphone or other device. From AC to kettles, a smart plugin between the device and the power output can make a world of difference.
Here are a few benefits why you should invest in a smart plug today:
Automates repetitive tasks
Smart Wifi plugs make life easier by automating tasks that would otherwise require manual intervention.
Let's say you have a separate workspace in your home. You can use the Smart Plugs to turn on the devices so that your workspace is ready while you finish your shower, which will help you with reducing the morning workload.
In this case, table lamps, air conditioners/humidifiers, computers, and other electrical appliances that require manual intervention can be connected with a smart plug. So now, when you arrive at your work desk, the room is all set up and welcoming.
Lowers your electricity bills
Are your utility bills going up? You might not have noticed which appliance uses the most energy when not used.
During your morning rush hour, it can be challenging to remember and turn off appliances like the microwave or the coffee maker, among others. But not anymore; smart plugs help you monitor energy usage and provide data that can be used to help save on energy costs.
Once known, you can quickly turn off your devices via the app. You can see how it assisted you in saving money while you were not even at home!
Easy to operate
Plug the Oakter's Smart Wifi Plug into a socket. Next, install the Oakter's mobile app, then configure the appliances you want to connect to the smart wifi plug. You can now control your devices from anywhere and perform multiple tasks using the app. Moreover, you can also voice control your appliances as it is compatible with Google Assistant and Alexa.
6 Ways Smart Plugs Can Ease Your Daily Morning Routine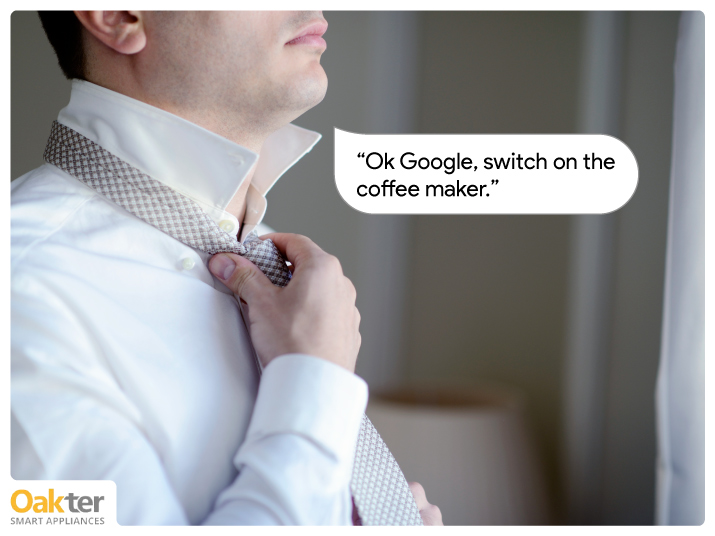 Are you wondering how to get started with a smart plug? Here are six ways smart plugs can help you with your morning chores.
1. Helping hand with your breakfast
The most time-consuming process is to keep checking on your meal when you are cooking. But now, with a smart plug, you can easily have your breakfast ready.
For instance, connect your boiler to a smart plug. Then, schedule the boiler, and when you wake up, just say, "Hey Alexa, I am up," and the boiler will be turned on, and your eggs will be boiling by the time you are ready. After that, the only thing left will be you and your family enjoying a delicious breakfast together.
You see how it helped you save time and effort? You didn't even have to go to the kitchen to get your eggs boiled, and they were ready in minutes.
2. Never worry about forgetting to switch off your appliances
You woke up late and hurriedly got ready. Unfortunately, you forgot to turn off your curling iron or geyser in a rush to get out.
Your mind immediately began imagining scenarios to make an emergency trip back home, possibly missing out on precious minutes of your limited time.
But before you go worrying, we've found a solution to this common problem. Use the Oakter Smart Plug to control non-smart devices!
Connect your non-smart device to the Smart Plug and launch the app to avoid such scenarios.
It lets you control any electrical appliance with a simple voice command or an app. Instead of heading home, you can easily turn off your appliances via an app.
3. Skip that annoying slow PC boot up in the morning
Does your computer take forever to start? Does it take a chunk out of your morning each time you boot up your PC? Good news! You don't have to wait around any longer.
Connect your computer to the smart plug, then turn it on using the icon in your app while you finish your household chores. Then, when you return to your desk after your morning routine, your PC is all ready to work.
4. Bye-bye overcharging. Welcome, extended battery life
If you have ever forgotten to charge or left your phone plugged in unsupervised, you know how it can impact its battery life. Don't let that happen again!
A way to ensure this doesn't happen is to use a smart plug that allows you to set timers so your device power on and off automatically. This gives you the option of charging your cell phone as soon as you wake up and then turning it off without getting overcharged.
5. Scare the phantom load away
You might know that electrical appliances such as washing machines, microwave ovens, and dishwashers, among others, keep consuming energy even when they're not in use, yet plugged in and switched on.
This phenomenon of energy consumption when the device is not in use is called the phantom load. We know it is striking you how much such load you probably end up accruing to your electricity bill annually!
If you own a smart plug, you can easily set a timer for your electrical appliances, such as the washing machine, to turn off. This is a great way to save energy and money, as you won't have to worry about leaving the washing machine on all day.
Set the timer on the smart plug for the desired time, and then plug the washing machine into the smart plug. Once the timer expires, the washing machine will turn off automatically—no more phantom loads. 
6. Still changing your thermostat yourself? Smart-Plugs can solve the problem!
If you want to keep your house at the perfect temperature, smart plugs can be of great help. It's difficult to manually set the thermostat every time you want a change, especially when you're busy with your kids at the breakfast table or have an early morning meeting to take at home.
But when you have a smart plug, you can control your home's temperature from your smartphone, allowing you to get on with your morning routine.
Try Smart Plugs to Make Your Morning Routine More Efficient
If you plan to invest in smart home devices, consider purchasing Oakter's Smart Wifi Plugs.
With these plugs, you can control your lights, lamps, and other electronic devices anywhere. With the Oakter app, you can create custom schedules and timers, so your home is always exactly how you want it. Moreover, if you are planning to give a smart device to a loved one, we can assist you in selecting the ideal gift for them. So don't put it off any longer; connect with us today to make your home smarter.