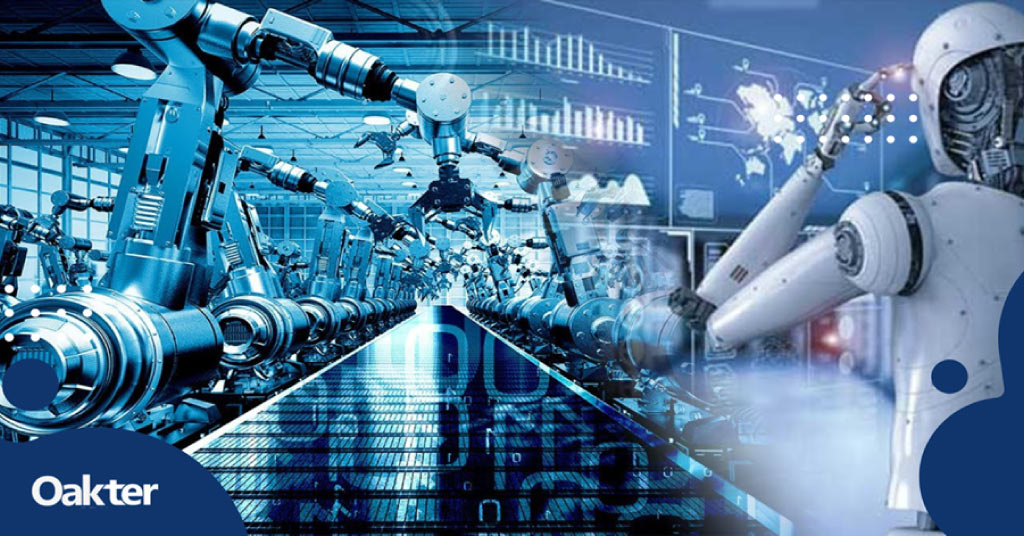 How Can You Use Wi-Fi Remote Control Safely in Robotics?
IoT (Internet of Things) and smart technology make workplaces safer and more productive. While home automation is one aspect of IoT, it has a broader use case in the manufacturing, agriculture, construction, and warehousing sectors. A Wi-Fi remote control makes arduous, high-risk tasks easier and safer.
The drive toward automation has led to the development of smart machines and equipment that can function without supervision. But in many industries, humans still have to take charge of the machines and monitor their performance. This is especially true in high-risk industries, where technical malfunctions could prove disastrous.
A Wi-Fi remote control lets us operate heavy machinery and equipment remotely and safely. As a result, complex and hazardous tasks can now be completed through machines that skilled workers control. It ensures safety and improves efficiency. 
Let's learn more about the safe ways to use Wi-Fi remote control in robotics.
The Construction Industry
Despite the heavy use of machines and technology in construction, it is still one of the most dangerous sectors in terms of injuries and deaths. For example, 20% of all deaths in the private sector are in the construction industry. Construction jobs are risky and involve working in extreme conditions with heavy machinery.
We can reduce the dangers and risks in the construction industry by automating more processes. However, unsupervised automation can be a bad idea in a high-cost industry like construction. That's why remote-controlled operations are our best bet.
Remote-controlled robotics can solve many problems in the construction industry and save lives. Construction workers are prone to injuries due to heavy lifting and working with heavy machinery. But now, workers can stay at a distance while controlling heavy machinery or lifting heavy loads with a Wi-Fi remote. It involves a learning curve, but the overall benefits are undeniable.
Warehouses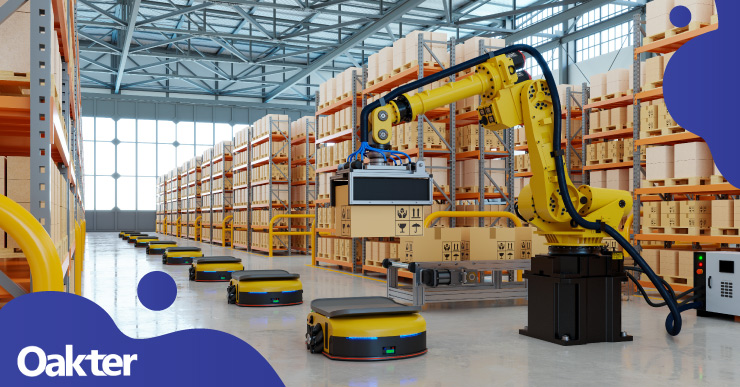 Leading companies like Amazon already depend on robots for warehouse activities. But replacing humans with robots is only feasible for some warehouses. Moreover, the inherent risk of unsupervised warehouse management is too big to be ignored.
A much simpler approach is to use remote-controlled forklifts and robotic machinery to perform day-to-day warehouse tasks. It's not only safer but also much more efficient. And since the robots are always under the controller's supervision, the chance of things going haywire is very slim.
Almost all warehouses can benefit from robotics. Remote-controlled robotics allows the warehouse workers complete control over the robotic arms and forklifts. It can help warehouses save time, money, and ensure worker safety. Moreover, introducing robotic solutions in warehouses allows workers to focus on higher-value tasks like management, accounting, and supervision.
There are more than 100,000 forklift-related accidents annually in the United States alone. Unfortunately, many of them are fatal. However, it's possible to bring that number down to zero with remote-controlled robotics.
Farming and Agriculture
The agriculture industry is resource-intensive in terms of workforce and machinery. Compared to construction or warehousing, agriculture is less hazardous. However, that doesn't mean there's no room for improvement. Agricultural efficiency can increase significantly through remote-controlled machinery.
The most immediate use case of Wi-Fi remote-controlled robotics in agriculture is autonomous vehicle control. By operating multiple vehicles remotely, farmers can reduce workforce strength while maximising profits. It's also safer and allows agriculturalists to expand their farming area easily.
The agriculture sector is fast adopting robotics technology to increase yield and reduce costs. This can be accomplished faster through Wi-Fi remote-controlled machinery.
Home Development and Maintenance
Wi-Fi remotes can be useful in many home development and maintenance tasks. For example, you use remote-controlled lawnmowers, Wi-Fi-enabled electronic devices, and general home automation equipment, like smart locks and CCTV cameras.
When it comes to machinery for personal and home use, safety should always be the topmost factor. Everyone from kids to the elderly use various tools around the house. By making these tools Wi-Fi-enabled and remotely controllable, we can make them safer and more efficient.
Commercial lawnmowers are dangerous and not suitable for kids or older people. But anyone can use a remote-controlled lawnmower without any risk.
Manufacturing Plants
Manufacturing plants around the world are now largely automated. There are more than 2.2 million industrial robots in the world today. The manufacturing sector has been the biggest player in the robotics industry. However, there's still a lot of scope in making industrial robots smart and IoT-enabled.
Some manufacturing sectors, like chemicals, electronics, and energy, are particularly hazardous. If workers can remotely handle the machines and tools, the chances of injuries and deaths decrease significantly. It's one of the most promising areas for the growth of remote-controlled robotics.
The Importance of Wi-Fi Remote Control in Robotics
There are a few key differences between automated robots and remote-controlled robots. Automated robots work without any supervision. They are more efficient and can produce more output. But simultaneously, automated robots may not be 100% reliable.
That's where remote-controlled robots come into the picture. Since humans operate these robots, they may not be as efficient as automated robots. However, they are 100% reliable (though this largely depends on the operator). Remote-controlled robotics also have a wider range of applications. From farmlands to high-end manufacturing lines, workers can use them anywhere.
We can expect significant growth in this sector over the next decade. By 2026, the global robotics market is expected to reach $74.1 billion. A significant percentage of this growth will come from remote-controlled robots, and their use case will span across sectors.
Oakter is a leading IoT and electronics company based in India. We specialise in developing IoT solutions for domestic and industrial use. Get in touch with us to learn more about our services. Check out our other blog posts to learn more about IoT devices, home automation, and contract manufacturing.