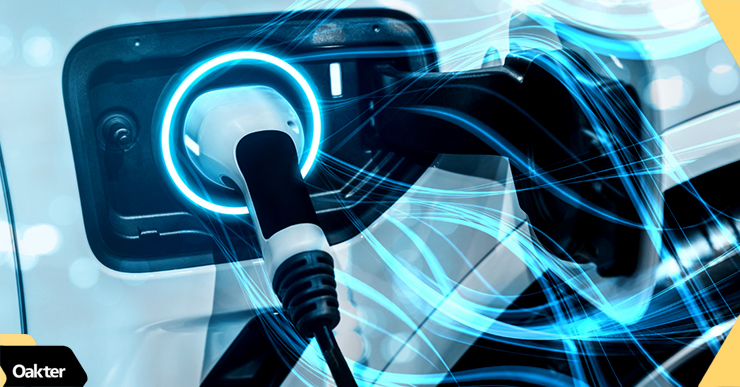 Navigating the Challenges and Opportunities for EV Charger Manufacturers in India
As governments and car manufacturers worldwide push for electric vehicles as an effective way to fight climate change and cut back on the use of fossil fuels, it is safe to assume that we are on the threshold of one of the biggest revolutions in automotive history- a shift from petrol/diesel cars to electric vehicles.
Fortune Business Insights estimates that the Indian electric vehicle market size was USD 1.45 billion in 2021 and is projected to grow to USD 113.99 billion in 2029.
However, for this growth to occur, it is clear that EV charger manufacturers in India have to sort out many issues.
One important issue that is definitely a deterrent to adopting EVs is range anxiety fueled by a lack of charging stations. India has over 60,000 petrol stations compared to 6786 DC fast charging stations (as of July 2023). The number of charging points that are available currently is clearly not enough to support the growing EV ecosystem.
However, there are several reasons why manufacturing EV chargers can be quite challenging in India. In this blog post, we will examine these challenges and what is being done to overcome them.
Key Challenges EV Charger Manufacturers in India Face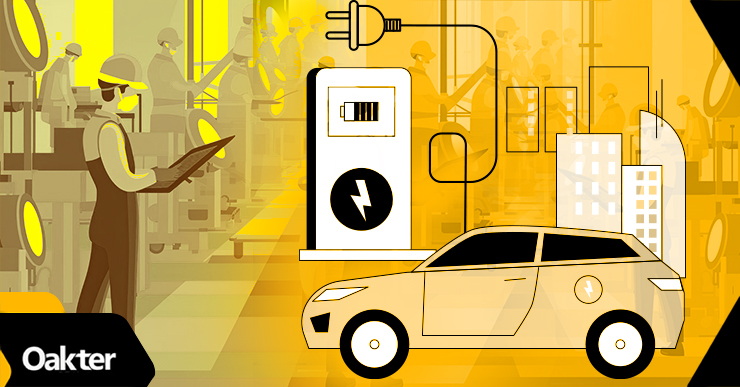 1. Lack of standardisation
In India, since the EV industry is still in a nascent stage, there is no universal standardisation, especially when it comes to the chargers.
Each car manufacturer uses different connectors in addition to charging levels and protocols. Currently, different types of chargers are being used: AC, DC, Type 1, and Type 2, as well as unidirectional and bidirectional charging for electric 4-wheelers, 3-wheelers, and 2-wheelers.
This becomes a major hurdle for charger manufacturers, making it complicated to design, test, and manufacture chargers that will work for all types and brands of EVs. EV charger manufacturers in India, along with vehicle manufacturers, must collaborate and adhere to technical standards for this issue to be addressed.
2. Technical Safety at EV charging stations
EV chargers handle high voltage and current levels, this requires high technical and safety standards.
Several considerations become critical for operational safety, from India's tropical climate to voltage fluctuation, short circuits, etc. Hence, manufacturers must modify safety standards to suit the local conditions and requirements.
In addition, they also need to pay heed to how the public uses the charging equipment and account for wear and tear, which may lead to safety issues for users.
Hence, the task of EV charger manufacturers in India becomes more complex than other electronic/ electric devices.
3. High manufacturing costs
The manufacturing process can be difficult and expensive because of the high safety requirements for EV chargers and their complex electronics.
Currently, in India, there is a struggle to source reliable and high-quality components from within the country. Components such as CCS2 connectors, fast charging cables, etc., are imported from other markets. In addition, there are also other challenges, such as a limited scale of production, import duties, and the high cost of raw materials used for production.
These costs can result in expensive chargers, lower sales/ profit margins, and even discourage potential manufacturers from entering the market.
To address this issue, India needs to develop a strong network of local manufacturing capabilities for components and technology to reduce costs and increase self-sustainability.
4. Software Related Challenges
Apart from chargers themselves, EV charger manufacturers in India also face a crucial requirement for software. It functions as the heart of the EV and runs the chargers. Importantly, the software has to be scalable to support the growing demand.
In addition, the software should:
      Handle charging, billing and payment efficiently and well as securely
      Be user-friendly and intuitive
      Have inbuilt discovery applications
      Have back-end support
      Regulatory compliance
Overall, the software should be reliable, as issues and downtime can result in frustrated customers.
5. A skilled workforce
Designing and manufacturing EV chargers requires skilled workers. They need to have technical knowledge in fields like electrical engineering, electronics, and software development.
EV charger manufacturers in India often face difficulties finding skilled workers to fill this need gap. This can hinder the manufacturing process and make it more time-consuming, leading to greater costs. Hence, companies need dedicated training programs and human resource management processes to fill this gap and facilitate a smooth manufacturing process.
6. Lack of consumer awareness
Most people in India are unaware of things like the different types of chargers currently available, their compatibility with different brands and models of EVs, and the required charging time for different vehicles.
This lack of awareness and sometimes negative EV publicity deters them from buying the vehicles. This indirectly affects the need for chargers, making it more difficult for manufacturers.
EV Charger Manufacturers in India: The Need for Government-backed Infrastructure Push
Recently, the Indian Government has taken several proactive strategies and put its money where its mouth is and is doing all it can to facilitate the growth of the EV market.
It has invested in charging infrastructure in various cities across India. Its goal is to set up at least one charging station every three kilometres within cities and on highways to make charging convenient and easy for EV users.
It also supports and promotes domestic manufacturing of EV components and charging infrastructure through various incentives like lower corporate tax rates, reduced GST and other financial incentives.
Notably, the Government has recognised the need for skilled workers in the EV ecosystem. It is also promoting and investing in skill development by offering several training programmes to promote the manufacturing of EV infrastructure.
Conclusion
For our greener energy picture to be complete, many pieces of the puzzle will come together. While EV charger manufacturers in India face many hurdles, like lack of charging facilities, non-availability of skilled workers, regulatory hurdles, and high manufacturing costs, the government and manufacturers are working hand in hand to overcome these.
With rising awareness, investment (both foreign and local), and a growing infrastructure, the future has never been brighter for the Indian EV charger manufacturers.
As an advanced Indian Original Design Manufacturer, Oakter has partnered with ElectricPe and thousands of independent charge-point operators to provide smart, affordable, and clean Electric Mobility to a billion Indians.
To partner with us for high-quality, reliable charging points or to know more about how we could work together, contact us today!