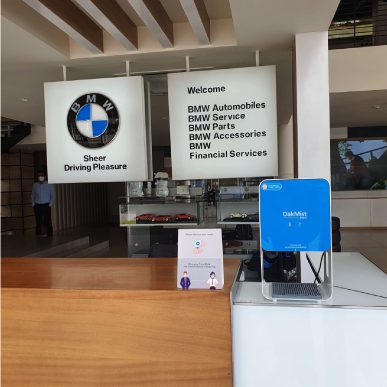 Why Touchless Sanitizer Dispensers are Cheaper & Wise Investment in 2021?
Today, the chances of contracting COVID-19 are quite high, and the panic is very real. It's easier to feel safe and comfortable in your surroundings with a touchless sanitizer dispenser.
The second wave has urged people to install dispensers in public and commercial spaces to help prevent this contagious virus. At the same time, many are using it in their homes for an added layer of safety.
While sanitizer bottles, foot-operated ones, and other types of dispensers are available in the market, there has been a significant increase in the demand for touchless dispensers. Since it eliminates touching the pump and prevents cross-transmission of the virus, it seems ideal to buy one.
A touchless sanitizer dispenser is not only cheaper but also a wise investment. Let's understand what makes it so valuable.
Decoding the advantages of a touchless sanitizer dispenser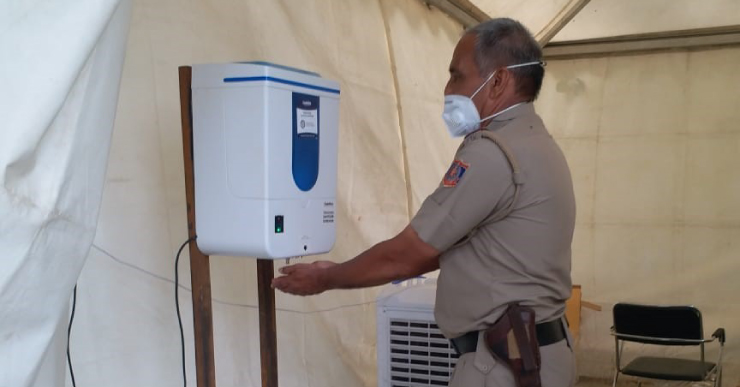 According to a survey conducted by GP PRO, there's an increase in demand for touchless sanitizer dispensers in offices, hospitals, cafes, restaurants, washrooms, etc.
One of the respondents from the survey says it's comforting to see long-term hygiene becoming a priority across a wide range of industries.
The survey also shows that 85% of the buyers wish to keep the sanitizer unit and utilise it even after the pandemic is over. There are many benefits of buying an automatic touchless hand sanitizer dispenser. Let's take a moment to understand them in detail.
1. Automatic & Touchless 
Unlike manually used sanitizers, automated & touchless ones are much simpler to use and there is zero contact involved. It requires minimal effort and gives you a sense of safety no matter how many people are using the same device.
2. Easy Installation 
A good dispenser comes with a simple installation process. You can fix it on the wall or place it on a table and just plug it in. That's all you need to do to keep your hands clean and safe.
Check out the quick and easy installation and refill OakMist touchless sanitizer dispensers by Oakter.
3. Sturdy & Durable
Sanitizer dispensers come in both metal and plastic variants. While foot-operated ones are mostly metallic, touchless devices mostly have a hard plastic body. The robust quality and its pump mechanism help keep up with continuous utilisation. They're both waterproof as well, making it suitable for kitchen & bathroom.
All you need to do is find a unit that is well-built and doesn't corrode easily. This will ensure that it functions for months/years without any wear and tear damage.
4. Easy to Use 
Unlike manual sanitizers, touchless dispensers are easier to use. They require negligible effort. All you have to do is place your hand under the nozzle and both your hands get sanitized.
5. Effective & Appealing  
Touchless dispensers are effective at killing germs and come in good designs that appeal to all the customers. The design of any unit plays an important role in encouraging proper sanitization.
Installing a dispenser at the front door is a nice way to remind people of the importance of sanitizing their hands to stay safe.
In the long term, these dispensers will maintain hygiene in every space and may help reduce the spread of any disease.
Using a touchless sanitizer dispenser in an office space will be a good investment as a healthy and happy staff will increase productivity at any company.
Increased demand for touchless sanitizer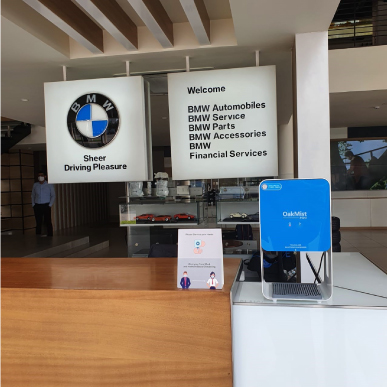 Julie Howard, VP & GM, GP PRO, skincare & air care department stated that people are realising the necessity of hand hygiene in reducing cross-transmission. The respondents from their survey insisted on continuing to use the touchless sanitizer dispenser.
In the healthcare sector, hand sanitizer units have increased by 50% on average and most of the employees wish to keep the dispensers in place even after the pandemic.
Similar numbers have been indicated from the corporate sector and even restaurants. The results of the survey conducted by GP PRO also show that wall-mounted dispensers are the most common format found in public places.
Results from another research conducted at the University of Virginia Medical Center concluded that hygiene advancements like an automatic sanitizer dispenser can be understood as one of the silent wins of public health. It can also be considered a good disease prevention strategy.
From these factors, we can understand that there are benefits to the dispenser and also a demand for it but is it worth the money one might pay for it?
What makes automatic touchless dispensers cheaper/economical? 
Investing in a new machine for your home or workspace needs to be cost-effective. It's necessary that the unit generates good results and you get your money's worth.
It's essential that you talk to your family or employees about improving sanitization at home/workplace and how a dispenser can help with that. Talk about the positive impact a dispenser can have on their health & hygiene. Discuss the importance of zero-contact and how easy it will be to use the unit.
Once you've defined the benefits, you can share your perspective as to how it can be economical for everyone.
No wastage/Appropriate utilisation 
The amount of sanitizer spray released for each person is neither insufficient nor excessive. It will dispense the right amount to clean both of your hands, the overall sanitizer content will last for a long time and this will help you in saving the cost as well.
Easy Maintenance 
Maintaining and cleaning machines is quite a hassle if it has a complex built. However, a touchless sanitizer dispenser is easy to maintain and only requires a simple wipe. This particular factor will help you save time & money.
Appropriate Capacity 
Dispensers come in different capacities for home, office or a public place. The overall storage capacity is a crucial factor for any unit. It ranges from 1L, 5L or even 10L.
Purchase according to the number of people and size of the space. For home installation, 1L should be good enough and economical.
Remember, hygiene plays a significant role in helping to prevent the spread of COVID-19. Thus, while picking your dispenser, do proper research and keep all the factors in mind before installing it at your home or office.
There are many brands out there with different features available in the market like OakMist by Oakter. OakMist provides maximum safety and is approved by DRDO. It is being used at hospitals, airports, banks, and various other public spaces.
You must make an informed decision before purchasing a touchless sanitizer dispenser.