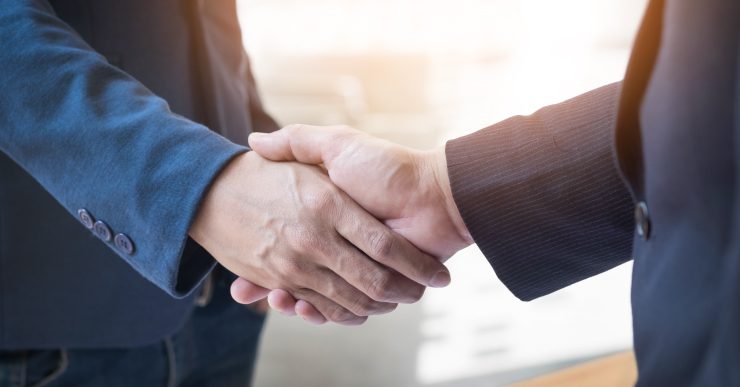 Why Are White Label Tech Products Ideal Solutions for Your Business?
New businesses must have a well-thought-out product in today's market to stand out.
A white label solution can meet these requirements. Imagine a future where you don't have to spend time and money building new products from scratch.
Instead, you can focus on your area of expertise, like websites, reputation, social media, and brand, while the manufacturers handle the production.
So, let's move on to what exactly is white labelling? And how does it help businesses achieve their goals?
What is White Label Branding?
Simply put, white labelling is when the logo of an end-product is replaced with the other brand's logo.
White label branding involves rebranding and reselling products manufactured by another company under one's brand name.
For example, grocery shops buy products from other labels and brand them with their logo. Similarly, the same can be done with software, tech products, etc.
How Does White Label Branding Work?
Now that we know what a white label is, let's take a look at how the white label business model works:
There is an agreement between a manufacturer and a reseller:
The manufacturer comes up with a new product that can be rebranded and resold. However, their primary goal is to develop an unbranded, high-quality product that meets market demand.
Now, the reseller creates its brand, advertises, and promotes the product to generate sales.
A good example of this is the eCommerce giant Amazon.
Amazon offers almost everything you can think of. From books to wifi-routers, Amazon has it all. 
But does it mean that Amazon produces everything? No, not at all.
They have multiple partnerships with businesses eager to provide Great Value Packaging products on Amazon's behalf than their own.
But how does white labelling benefit certain businesses? First, let's learn how it helps startup businesses or the ones looking for a boost in their sales.
Why do Businesses Use White Label Tech Products? How Does it Benefit Them?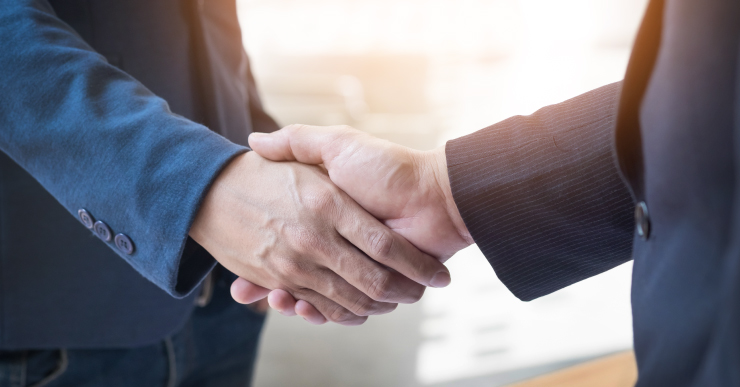 White label technologies are deployed for a variety of less obvious reasons:
New production of tech products requires special licensing and registration. White labelling helps resellers by reducing these extra steps and making sales more accessible.
The company is small, or there are only a few key employees on a team. It does, however, have the necessary capital to begin a firm as soon as possible. White labelling helps kick start their company.
The brand is looking for technical features that aren't available on any other platform.
The company plans to concentrate on brand development and establishing unique customer support strategies.
The company plans to implement a one-of-a-kind solution better tailored to the brand's goals, objectives, customer service methods, and other factors.
For businesses that cannot afford to develop their solutions from scratch, partnering with ready-made products or software solutions and promoting them will mark your place in the industry.
Similarly, some manufacturers cannot promote and generate sales independently.
In this case, white labelling their products with a well-established brand will help them tap into a vast distribution network via its reselling partners. And at the same time, resellers extend their service offerings without starting from scratch.
For example, say you're given a choice to select a Universal Remote Controller from two businesses, one is from Oakter, and the other one is ABC. Would you buy from a brand you've never heard of? No, right?
If the producer of ABC sold the items to Oakter, the identical product would now be labelled under Oakter branding. Would you be willing to buy it? Definitely!
You would purchase it without realising that it's an ABC product. Here, the ABC brand is regarded as a white-label product provider.
What Are the Pros and Cons Involved With White Label Tech Products?
White labelling has benefits and drawbacks for both the manufacturer and the reseller:
Pros:
1. Time saver
White labelling helps you save time, money, and effort. However, creating a product from the bottom-up is never easy.
2. Enables rapid growth
Manufacturers can produce more items at a reduced price due to fewer marketing, development, and other expenditures. And brands will benefit from expanding their customer base through white-label branding.
3. Helps stand out from the crowd
When you offer various high-quality options to your consumers, it's much easier to stand out from the crowd. In addition, white labelling allows you to quickly and cost-effectively extend your product line.
4. Ensures customer loyalty
As white-label platforms are ready-to-use, you can focus on branding and marketing activities. This will develop a closer relationship with potential customers and increase customer loyalty.
5. Helps focus on your expertise
It helps you focus on what you're excellent at. A tiny business, for example, is working on an eCommerce platform for online shops.
However, they do not have any experience with online payments. Instead, they can accept and process payments using the white label solution. As a result, companies may concentrate on fine-tuning and perfecting their initial product.
6. Money Saver
Partnering with a white label platform will cut down your costs for research and development, and the producer can focus on building and improving its product.
Cons:
1. Customer support
This can be an issue if the white label provider does not provide label assistance and you do not have access to an IT specialist.
2. Difference in goals
Your white label partner may be selling directly to your customer base.
3. Quality assurance
Consumers will associate any flaws in the product with your brand. So make sure the white label vendor you choose provides a reliable solution, whether a service or a product.
4. Unsuitable for smaller brands
A brand's reputation is essential because you're dealing with generic items that don't provide a competitive advantage on their own.
And the entire strategy is based on the brand's popularity, and white labelling will be ineffective without an existing brand presence.
5. Absence of direct contact
There is a middleman between customers and producers regarding white label manufacturing, so they cannot interact directly. As a result, the producer cannot receive direct input from the market, nor can customers ask them questions.
6. Increased supply chain cost
Brands incur acquisition and repackaging costs; therefore, production costs are not avoided in white label manufacturing.
As one of the forerunners in the Indian IoT manufacturing area, we at Oakter, take pleasure in our white label relationships and are a proponent of Atmanirbhar Bharat. You can discover more about our processes and services by visiting this page.