When and Why Should You Consider Using White Label Tech Products for Small Business?
Do you have a fantastic idea for a tech product but don't have the necessary resources to get started?
Building a product in-house and deploying it in the market might take several months, and you may not have the time and money to hire the right professionals to build it and acquire the necessary sales licences. You also need to market it in the highly competitive and fast-changing marketplace.
If you are a small business, opting for white label tech products is ideal. What is it, and when should you go for it?
What Is White Label?
White labelling is a process where a company sells a product as its own that a third party manufactured. In other words, one company manufactures the product that is sold by another company under its name and brand.
For example, say you run a social media agency and use various third-party tools and applications to post, respond to comments, and manage all the accounts. But every time you deliver a report to your clients, it has the application's logo and not that of your company.
Instead, you can use tools and services from a white label social media platform. You can rebrand the existing tool by customising the UI and adding your company's logo. Not only that, but you can also sell the social media tool under your name. You can sell it to businesses with in-house social media teams and freelance social media managers.Why Use White Label Tech Products?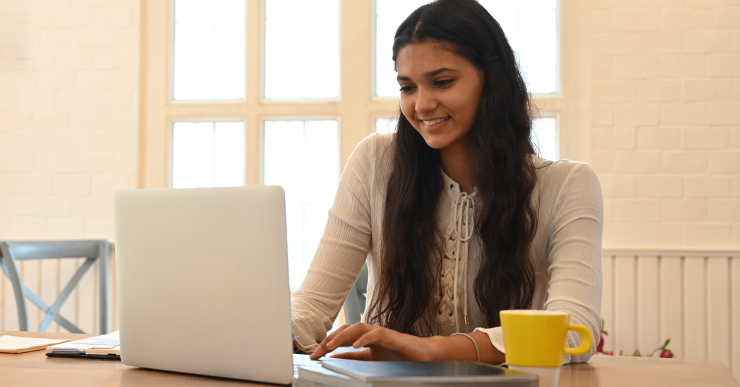 Advantages
There are many advantages of using white label tech products instead of building your own:
You can easily enter the market with minimum staff, resources, and capital if you are a startup. In this highly competitive world, you can stand out from the crowd by having a high-quality product in the initial stage itself.
Creating a tech product from scratch takes a lot of time. You can save time that usually goes into research, development and testing. You don't have to go through the entire process of hiring and building a tech team.
You can focus on other aspects of your business like building your brand, marketing, sales, and customer support. You will have more room to come up with new ideas and solutions.
Your customer will associate your company and brand with the product and not that of the white label manufacturer, which would help in brand building and customer loyalty.
You can save the production costs of hiring the staff, renting extra space, buying raw materials and machinery (in case of hardware), and others.
It's easier to expand your business with white label tech products. You can increase the production of existing products and add new products with minimal investment.
As your production costs are low, you can offer more discounts to your customers, giving you a competitive edge, which would increase your sales, customer base, and revenue.
Disadvantages
Despite all the advantages mentioned above, there are a few disadvantages of opting for white labelling:
A white label manufacturer often manufactures the same product for other sellers, including your competitors, which could lead to copycatting among brands, hurting your brand's reputation.
Sometimes white label manufacturers also sell the same products in their brand name and become your direct competition.
You end up depending on your manufacturer other than the initial production. You rely on them for repairs (for hardware), warranty fulfilment, support etc.
You have limited customization options, as you are not creating the product yourself. Also, you will have to take responsibility for your product's weaknesses and drawbacks.
To overcome such drawbacks, you must thoughtfully choose your platform and white label tech product. Here's how you can do that.
When To Use White Label Tech Products?
Using white label tech products is beneficial but not ideal in all scenarios. Let's see when you should consider using them.
A service company that wants to scale the services for existing clients: Sometimes, your clients may ask for additional services for which you have neither the staff nor the budget.
A new business that wants a working product right away: If you have just started your company or are about to, you may feel the market's pressure to start selling a product immediately. You can go for white label products after a few customizations.
A small business that wants to enter a new market: If you are an already established but small-sized company, you may wish to enter another market for which you lack the skilled and experienced staff to develop products. Instead of hiring a whole new team, white labelling is a good option.
You don't want to compromise or take risks with the quality: By building a new tech team and starting from scratch, you may or may not end up with a high-quality product. If you don't want to risk the tech product's quality, you can acquire the technology from an experienced team.
There are a few situations where you might not want to opt for white labelling:
You have enough resources and budget to build an in-house team and no tight deadlines.
You need many customizations that a white label provider cannot provide. You can opt for outsourcing in those cases.
You have the skills, resources, budget, and time to develop your product.
To Sum It Up
Using white label tech products instead of starting from scratch is a great option, especially for small businesses. Your customer always associates your product with your brand, whether you have made it or not. So, always choose the proper white label manufacturer who can provide high-quality products.
If you are looking for someone who makes IoT products like smart plugs, WiFi universal remotes, and so on, Oakter is the best choice. We specialise in developing innovative automation products that are 100% made in India. If you are looking for a white label partner, connect with us here.