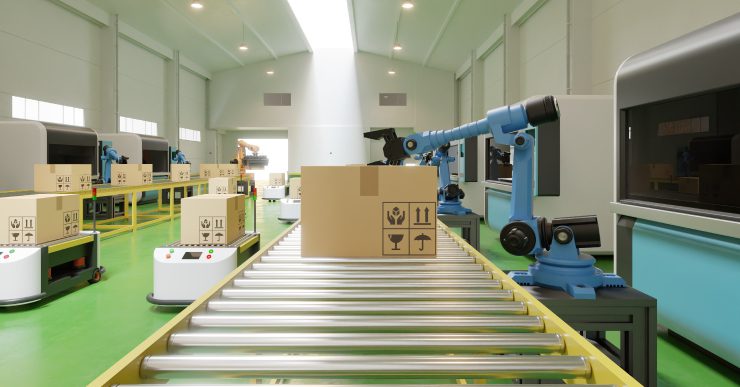 All You Need to Know About Contract Manufacturing
Akin to human beings who are not equal in talent and productivity, companies vary in their capabilities. Hence, irrespective of your company's size and resources, it is not always viable to indulge in manufacturing processes directly. At most times, it is more productive and profitable to outsource a part (or whole) of its manufacturing processes to specialists. This outsourcing or contract manufacturing allows your organisation to focus on your core tasks. It also unburdens you from the possible responsibility to raise significant sums of money to develop and maintain a manufacturing facility, such as a factory.
A contract manufacturer can be based in the same country or abroad. Ideally, you should seek one with experience in the product type that you intend to develop. You may outsource your manufacturing requirements to a contract manufacturer capable of delivering a more efficient production run, faster turnaround, superior quality and rapid scalability. This is pretty similar to when you outsource your accounting or IT management.
The Process of Contract Manufacturing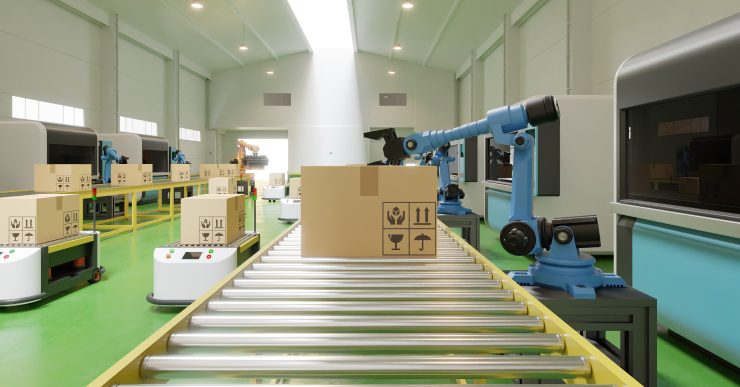 Contract manufacturing companies are usually capable of handling every stage of the manufacturing process, or at least a portion of it, from procuring raw materials and developing samples to scaling up production, packaging everything and delivering the finished product. They take care of all aspects of the production workload for your company, allowing you to channel your company efforts in more effective ways with freed time and resources.
Essential steps for a contract manufacturing agreement
Both parties sign a confidentiality agreement before beginning any work to protect your company interests. For obvious reasons, you should guard your secret manufacturing processes and formulae. So while sharing it with the contract manufacturing vendors, the contract must be bound by non-disclosure agreements (NDAs) to protect your company processes, prototypes and ideas.
Afterwards, you may conduct a technical consultation with the contract manufacturer, during which both parties may assess the product's technical feasibility.
Once all the creases are smoothened after the initial consultation, the contract manufacturer and your company may sign a contract manufacturing agreement.
You have to permit the contract manufacturer to utilise prototypes, trademarks, patents and so on in a technology transfer between the two parties.
Testing and validation are the subsequent steps to verify that the product can be manufactured according to the requisite standards. This stage also allows for the early detection of any issues.
The final phase is to start the manufacturing process that involves scaling up, packaging and distributing the product.
Some Further Details on Contract Manufacturing
Partial or complete product contract manufacturing
You can deal with a single contract manufacturer to handle all of your manufacturing needs, or you can engage different producers for different parts.
Collaboration with contract manufacturers
You may engage with your existing contract manufacturing partners to develop new products in addition to your outsourcing production workload. For example- you have a great idea, like a new electronic gadget that may disrupt the shaving (grooming) industry; however, your company lacks the technical know-how to develop this gadget. At this critical moment, you can tie up with an experienced contract manufacturer (in the same vertical) to substantiate your brilliant idea.
With the aid of a contract manufacturer, your company can continue prototyping and improving products until the final version is of your desired specifications. Moreover, you can scale up production with relative ease. The final product would not even mention the contract manufacturer, and your company would get to keep all intellectual property rights and credits.
Quality control of the process and products
While it is your job to share the design requirements and feedback on the products, the contract manufacturer should be responsible for product quality control, managed by its quality management system and control tests. It is to ensure that the manufactured products comply with your required specifications. As a client, you must have the final say on accepting or rejecting the manufactured products.
Advantages of Contract Manufacturing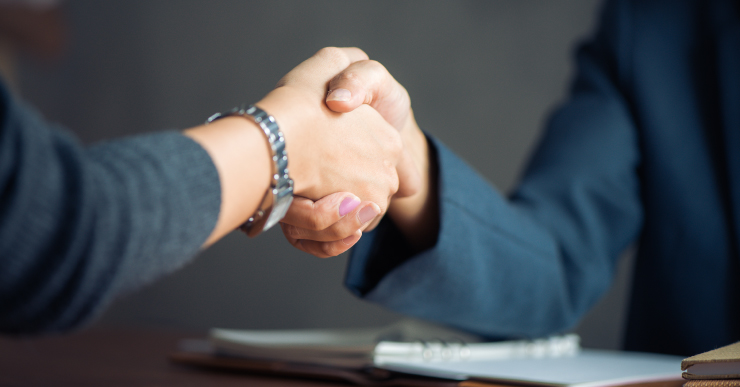 A fair estimate of expenses and timelines
A significant advantage of contract manufacturing over in-house production is that you would get a fair estimate upfront of how much money to set aside for the manufacturing processes. Hence, you would receive a thorough cost estimate by the contract manufacturer right away. As a result, in this manufacturing model, you are less likely to encounter unexpected prices or delays because the manufacturer can estimate (with considerable accuracy) the investment of both money and time.
Enhanced product quality
Contract manufacturers have the required tools and skills to make top-notch products. By opting for contract manufacturing, your company would access a knowledgeable team of experts and equipment. Hence, the final product will be more functional and eye-catching than even your company's capabilities.
Reduced costs
If you opt for contract manufacturing, you need not invest in manufacturing equipment, operators, product designers, or plant/warehouse upkeep. As a result, overhead expenses would be low, and you would reap high returns on your investments (ROIs).
Saving on resources
Contract manufacturers could save your company's resources in two ways. Firstly, by employing lean manufacturing processes, they will reduce waste. Less waste will result in increased savings and a decreased carbon footprint for your organisation. Secondly, they also free up your employees to focus on other important works, such as innovation, branding, marketing, and sales.
Quick production time
Contract manufacturers can produce things rapidly, as they use the most advanced manufacturing tools and have extensive experience with them. This technique is made even faster by rapid prototyping equipment and other automated machines.
Rapid scalability
Contract manufacturing companies are generally great at negotiation. They tend to buy bulk raw materials at cheap rates, which allows them to keep costs low even as output grows. It means that even if your company starts small, you have the flexibility to scale up manufacturing without incurring much-increased expenditures.
Contract manufacturers also usually preserve a complete record of your manufacturing preferences and product models. This apt practice should allow your company to scale up or down production swiftly.
Ideal for SMBs
Contract manufacturing benefits small to medium-size businesses (SMBs) and startups the most. These businesses generally lack the resources, finance, or personnel necessary to make things on their own. Assuming that your company belongs to this category, contract manufacturing would enable you to compete on a low-cost basis against much larger enterprises.
In case you are contemplating bringing on-board a contract manufacturing partner, you are welcome to contact us. Please feel free to check out the services section on our website to know more about our offerings.