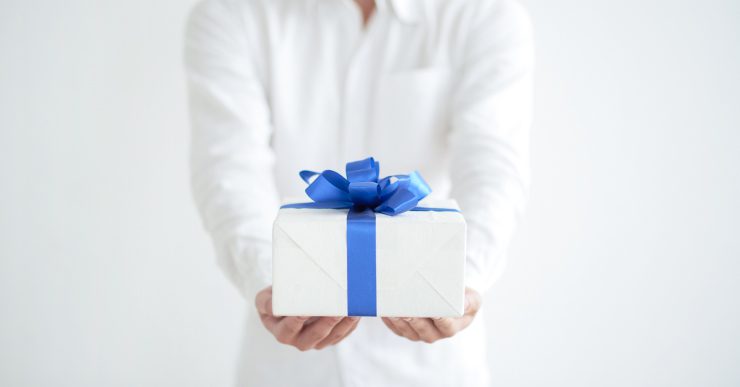 Corporate Gifts for Employees: 7 Practical Gifts That Employees Will Love
The festive season is right around the corner and is a time of the year to celebrate your company benchmarks, achievements and most importantly, employees. Gifts make employees feel valued.
So, when it comes to corporate gifting, what is the best gift? Also, now that remote work is a thing, shouldn't gifts align with the same?
A GIFTX research found, 73% of respondents believe that innovation and packaging are very significant determining factors when buying corporate gifts.
So considering the pandemic-induced trends and the need for innovation while selecting corporate gifts, Oakter is offering the perfect selection of gender-neutral gifts for your team. These bundles are the best practical token of appreciation for you to capitalise on them.
Seven Meaningful Corporate Gifts for Employees from Oakter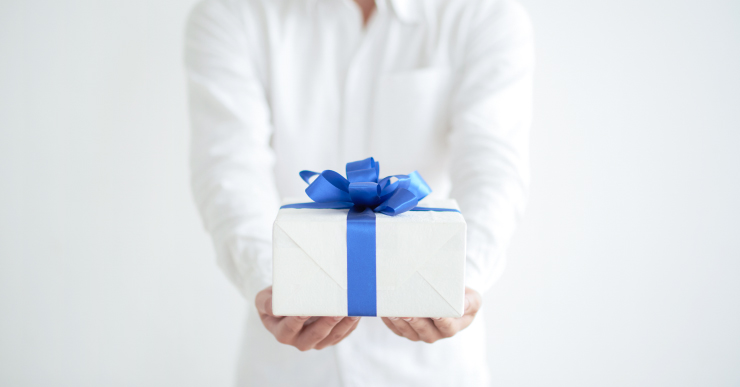 Trend and culture aside, practicality is a strong factor that should direct your corporate gifting strategy in 2021. This is because work-from-home normalisation means an excellent corporate gift will be the one to help with the new normal.
Here come Oakter's intelligent home automation gifts.  For the tech-savvy and home-bound workers, these items are sure to win their hearts over and simplify life.
1. Mini UPS
With the MiniUPS, users can enjoy uninterrupted power for their WiFi routers and modems during load-shedding spells. In addition, the Mini UPS is an ideal tool for sustained and uninterrupted online meetings and video calls.
It gives you a backup time ranging from 20 minutes to 2 hours, depending on your router specifications. Also, SmartCharging ensures the device is fired up for subsequent use without you having to worry. Don't you think this Mini UPS will make a practical gift when an estimated 70% of the world's workforce is expected to work remotely at least 5-days a month by 2050?
2. OakRemote 
OakRemote is an intelligent WiFi Universal Remote Controller. This little device brings all the power to control various devices at the user's fingertips. With this all-in-one WiFi-enabled Smart Remote, users can command TVs, air conditioners, speakers, home theatres, music systems, and DTH set-top boxes.
Not only is it a novel product, but also a helpful gadget to have at home. With the advent of many devices in our homes, OakRemote enables users to control devices anywhere. Another fantastic fact is that it is compatible with Google Assistant and Alexa too. Double bingo!
3. OakPlug Plus & OakPlug Mini
Gifting OakPlug Plus to your team is like giving them a tech-savvy bundle of joy. OakPlug Plus is an intelligent WiFi plug that helps users voice control all the appliances. In addition, it has a mobile app to add family members, devices you want to operate, and even set a schedule and timer for the devices.
In addition, users can operate any other device connected to OakPlug Plus. By giving your employees this small package of awesomeness, you make them happy and contribute to optimum power usage in all your employees' homes.
Bundled with Alexa 
If you are contemplating simply gifting an Echo Dot, you may want to consider Oakter's value-added bundles. Rather than an incomplete experience, why not give your employees a complete universe of tech-savvy gadgets that multiplies the powers of a smart home speaker?
1. OakRemote + Echo Dot 
Get the best of both worlds in this bundle—the power of OakRemote at your fingertips and the accessibility of Alexa voice commands. Users can use voice commands, set on/off timers for all devices, and many more. Explore more about Oak Remote in this blog.
2. OakPlug Plus + Echo Dot
Imagine seamlessly controlling all your devices like Geyser, Mosquito Repellant, Ac, Smart TV, and more. Such is the comfort you would be giving your team, along with the usefulness of echo dot. You can learn more about OakPlug by clicking this link.
3. OakPlug Mini + Echo Dot
OakPlug Mini, as the name suggests, is a compact variant of OakPlug Plus. It has a universal output socket that supports 1.3kW of power. Both OakPlug variants have inbuilt protection against power surges. You can switch on the Lamp and AC even before you get home using these smart WiFi plugs.
4. MiniUPS + OakPlug Mini
Power up your WiFi router with a much-needed boost in case of a power cut. MiniUPS is the best gift for anyone and is primarily a well-thought-out gift for remote working teams. This bundle with OakPlug Mini will help your employees control all gadgets in their homes and maintain an internet connection in emergencies.
Why Choose Oakter? 
Oakter has been at the forefront in leveraging technology to make daily lives hassle-free. Oakter's Made-in-India, state-of-art products have been bundled with technology giants like Sony's offerings.
Apart from the bundles mentioned before, employers and businesses can order their choice of products in bulk for a special offer price.  All the Oakter products are plug and play and relatively easy to install.
You can consider other thoughtful home automation Oakter products for employee gifting like the automatic hand sanitiser dispensers and automatic water level controllers.
Explore all the Oakter smart-home products and connect with us for more information on any products that caught your fancy. Looking for bulk orders for your team? Get in touch with us today.