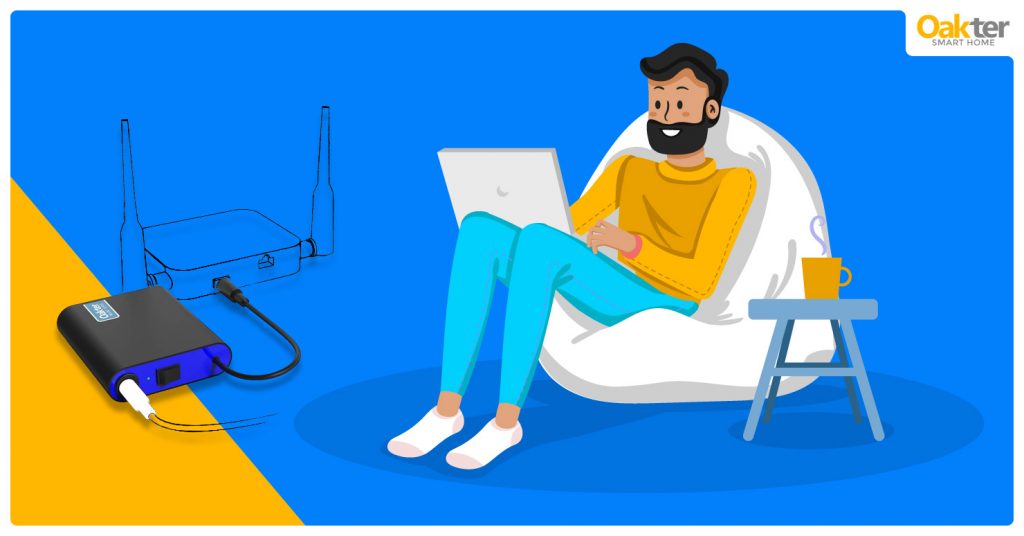 7 Reasons Why Investing in Oakter's Mini UPS Is a Must for Remote Employees
The pandemic has forced us to change the way we live and work. Perhaps the most direct impacts have been on businesses and workspaces. As work from home being the norm, employees and employers are striving to make it work through innovations, adaptations and new ideas. Thanks to the internet, any place with a computer can be an office. But is it enough?
As anyone working from home would know, the reliability on the internet and electricity matters the most. Any glitch and you have lost a day's work (most of us don't come in the 'lucky me' bracket, you would agree). That is why the Oakter Mini UPS becomes an essential aide for you.
Improve Your Work-from-Home Experience with Oakter's Mini UPS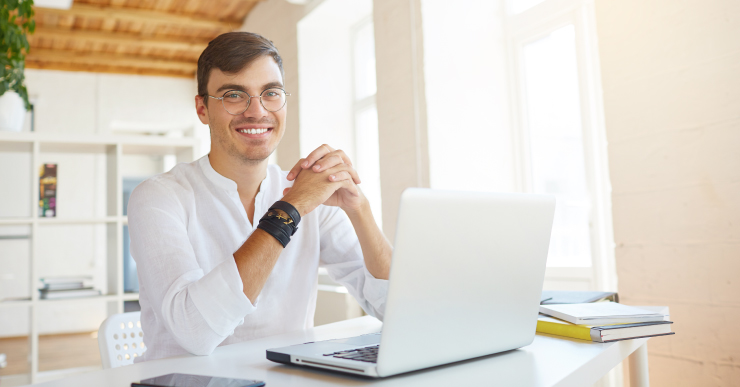 Here are 7 reasons the Mini UPS can be the life-saving tool for those working from home:
1. It helps your wifi router work amidst a power outage
You do not know when you have to attend an online meeting or receive emails from your office. It is a necessity to remain connected all the time and be prepared. 24×7 connectivity is one of the main challenges for people working from home. In an office, there is technical support, or you can meet the person directly to ask for mail details. At home, you are on your own.
But don't you worry, with Oakter Mini UPS, you will be able to stay connected all the time. Even if the power goes off, the Mini UPS will continue to work, offering you the solace you require when you need it the most.
2. It prevents the restarting of your wifi router
The power outage is common in many parts of India. In cities, it may not be a common occurrence, but power going off all of a sudden is not surprising. Even if the electricity becomes unavailable only for a few seconds, it could be a serious issue for you. The router may restart, leading to the loss of your internet connection. Precious moments are lost thus. But with the Oakter Mini UPS, the router will not restart but will continue to function as if there was no break in power availability. It switches over to battery power seamlessly. Also, with the Mini UPS offering up to 4 hours of backup, you can work in peace, without worrying about power failures.
3. Be confident and clear in your video calls
When you are engrossed in your work video call, even a slight power disruption can create havoc. You may lose precious information in the process, and then when the connection resumes, you will have to log on again. Unfortunately, by then, the call too might have got over.
Make sure, your video calls are clear and that your confidence is intact with the Oakter Mini UPS. Once you install it, you can forget worrying about any disruption. With the battery backup of 4 hours, it makes sure that you enjoy uninterrupted internet connection during your urgent and important video calls.
View this post on Instagram
4. It supports all 12V devices
No matter what wifi router you are using, the Oakter Mini UPS will support it. It can support all 12V devices, which include ADSL modems as well. It comes with an additional connector that enables support to all 12V DC wifi routers, broadband routers and more.
5. State-of-the-art-technology
There are many UPS brands in the market, but Oakter is unique in many respects. It has many advanced features that make it one of the best UPS for wifi routers. Made in India, the Mini UPS has a sturdy body and specifications that mark its quality. It comes with an intelligent battery management system which enables the Mini UPS to charge itself when the power connection resumes. It thus does not require switching between two paths in case of power failure. You need not worry about charging it. The battery capacity of 22 Volt-Amperes ensures that it will never let you down.
6. It is portable to make it easy for you
An advantage of working from home is that you do not have to stick to a desk and chair for hours. You can work from your balcony, your bed, your sofa or your kitchen. Here is when the UPS will be of great help. Oakter Mini UPS is a portable device, compact and stylish which you can use wherever you work. The easy Plug N Play feature wastes no time or effort. Go, put in your best foot forward!
7. Easy to install device gives you fuss-free service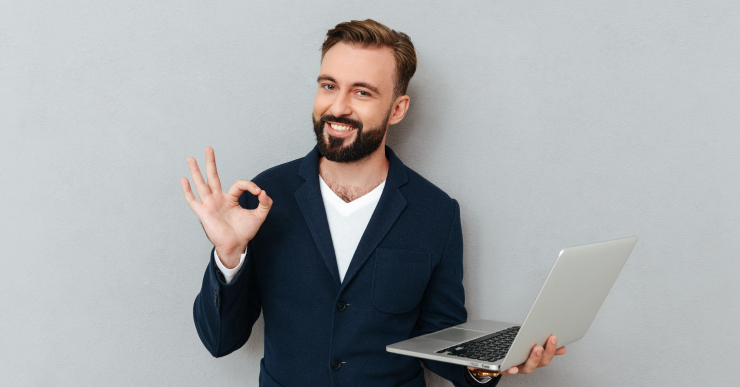 Unplug and connect is what you need to do for the installation of the mini UPS. Unplug the power adapter from your router and then connect the power adapter to the Mini UPS via 'IN'. The OUT of the UPS has to be connected to the wifi router. That's all. The Oakter Mini UPS is all set to work! Two seconds is what you need to install the UPS, thus saving you all the hassles to help you get back to work without delay.
Make work from home seamless, convenient, and unobstructed with Oakter Mini UPS!